I love autumn, and for so many reasons.
It's the death of summer, it's a reason to wear a jumper but it's the ultimate seasons of contrasts. Spring is the time that's supposed to be all about life but I see autumn as more so, everything is frantically throwing it's arms in the air and shouting before it withers in a flash of colour, tries to take someone down with them like the last wasp at the window or just waves goodbye before it slinks away to hide til next year.
I love the colours of course, but the autumn sun is what makes it all really sparkle. The trees are still full and many are still green although all are fading a little, so the light must find gaps to shine through and as the sun sinks lower day by day.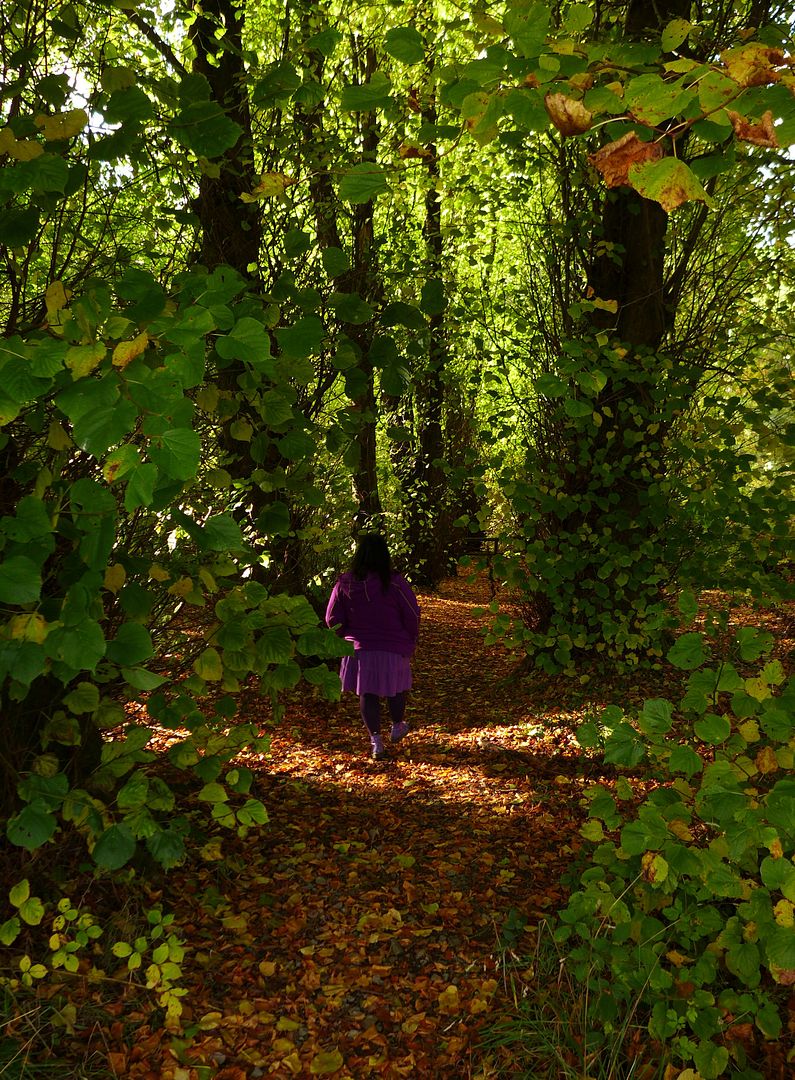 Those gaps become doorways for sideways sunbeams to scan through the trunks and branches and it lights up every gold and crimson leaf, every moss covered stone and every wonderfully coloured companion.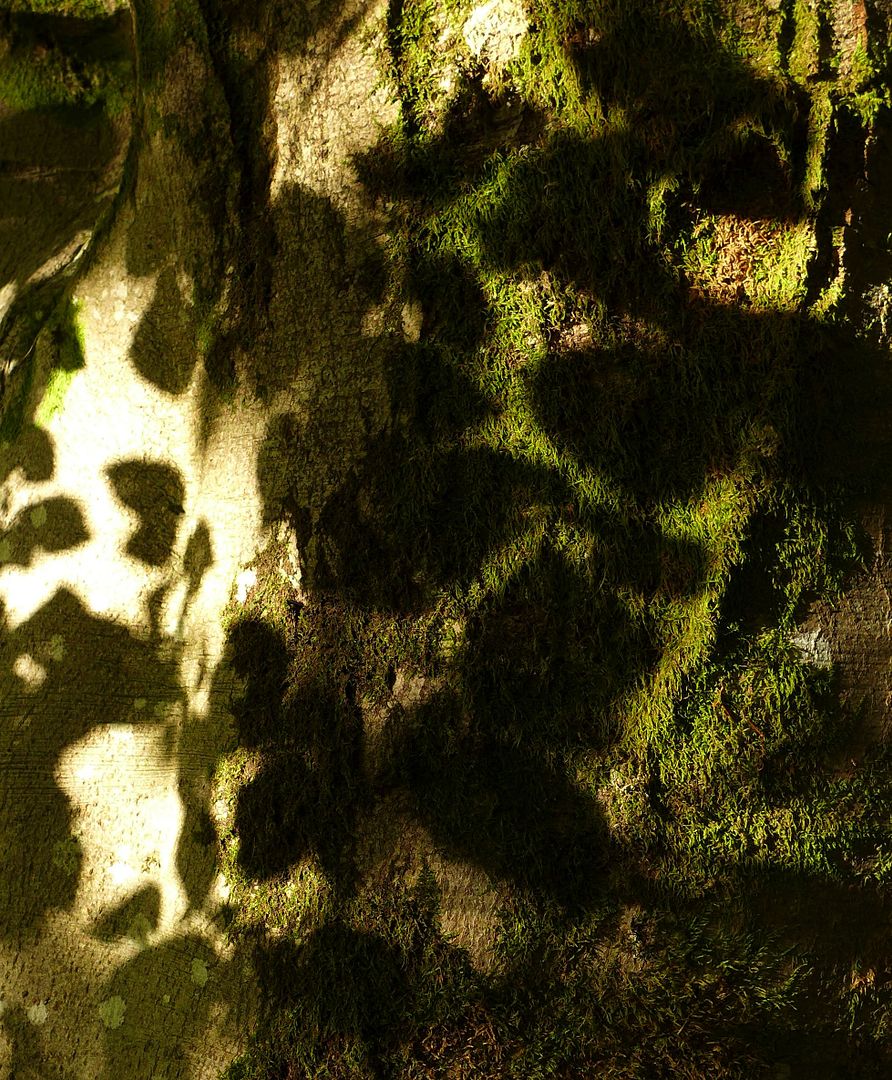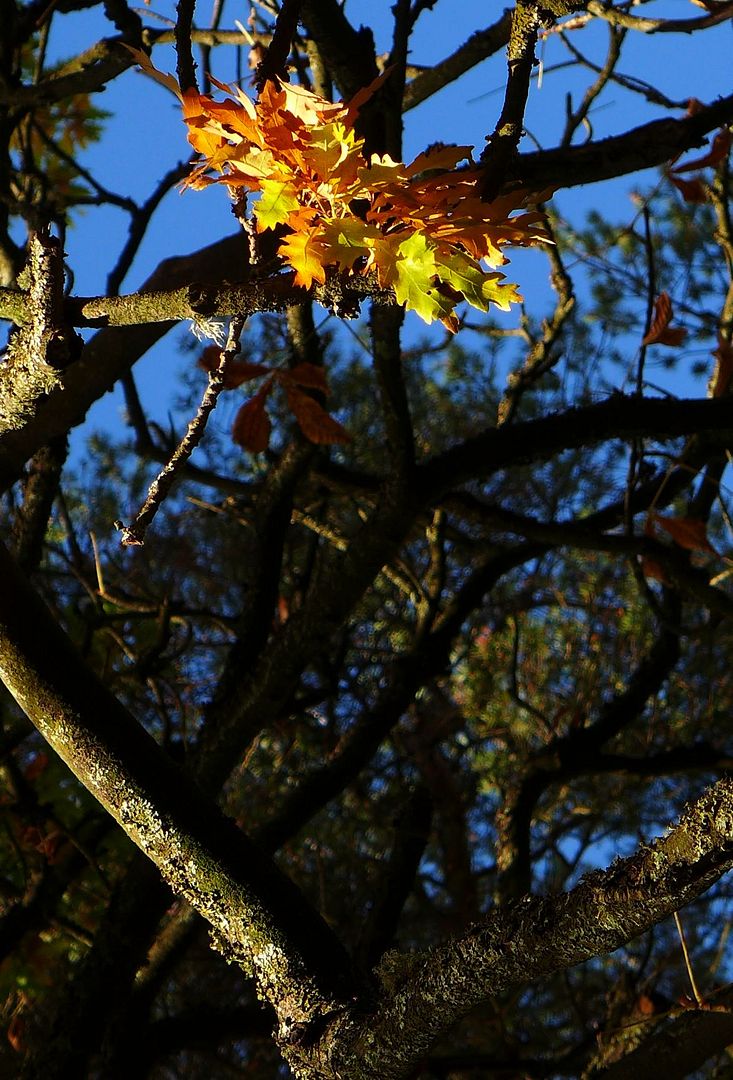 Light, dark and colour, wind, cloud and blue skies, warm low sun and cold shadows. Ah, this is how to feel alive, all this filling your senses at once.
And it changes every day. Colours bleeding from one extreme to another, the unmoving rounded shapes of summer thinning to reveal and new skyline in the woods, jagged but no less glorious to my eyes.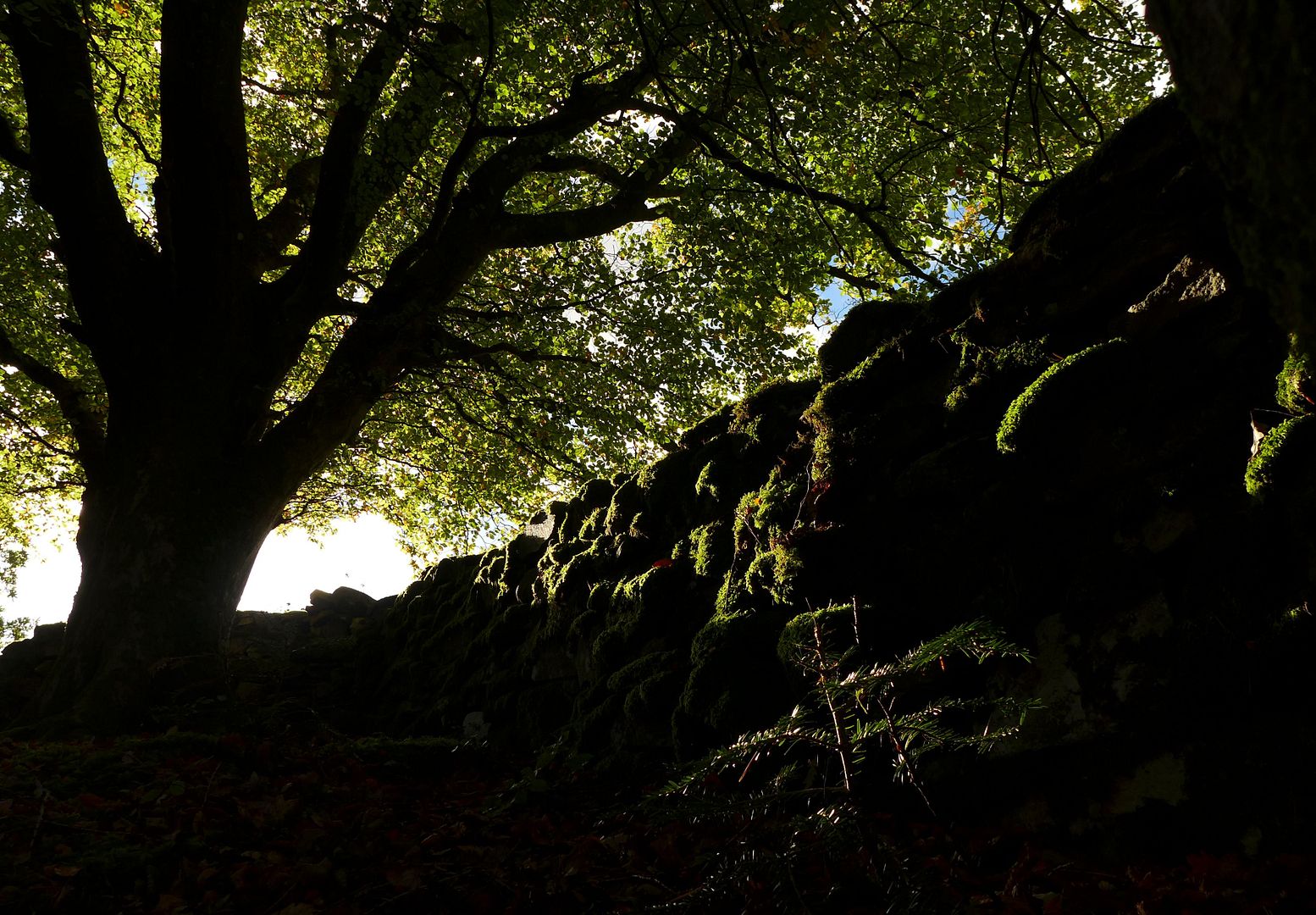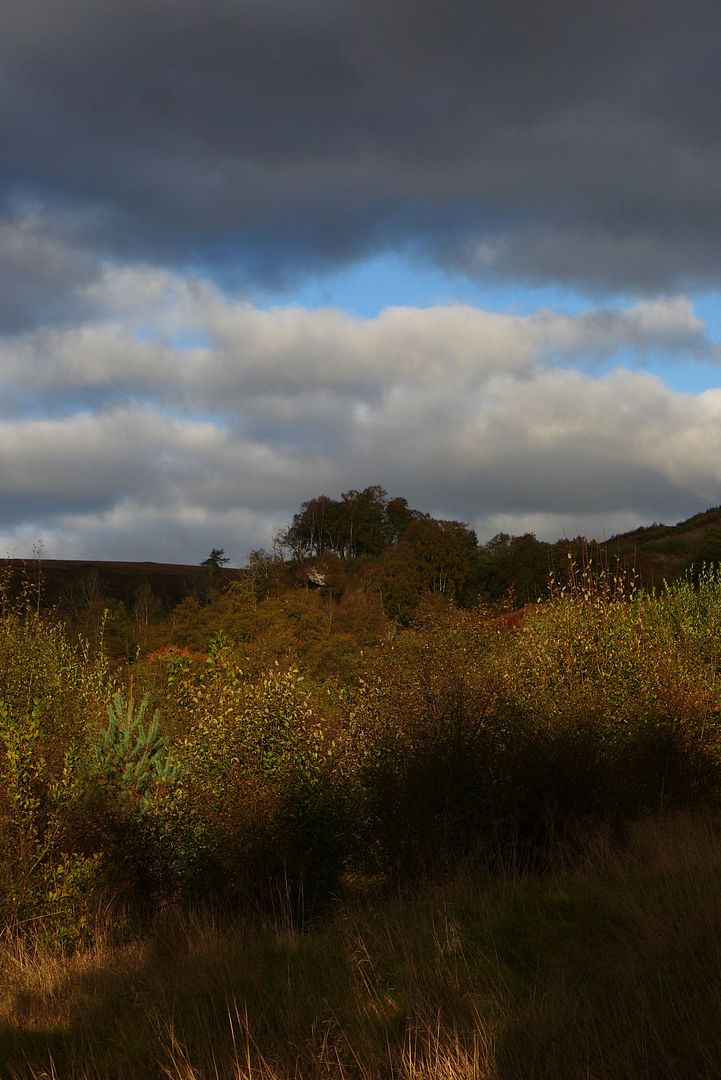 The birds are either grouping and swooping as one before leaving for southern lands or eyeing everything edible very carefully before having tough it out the season yet to come. Their song is still loud, there are branches bursting with berries and furry little creatures scurrying home with less and less cover the hide them every day.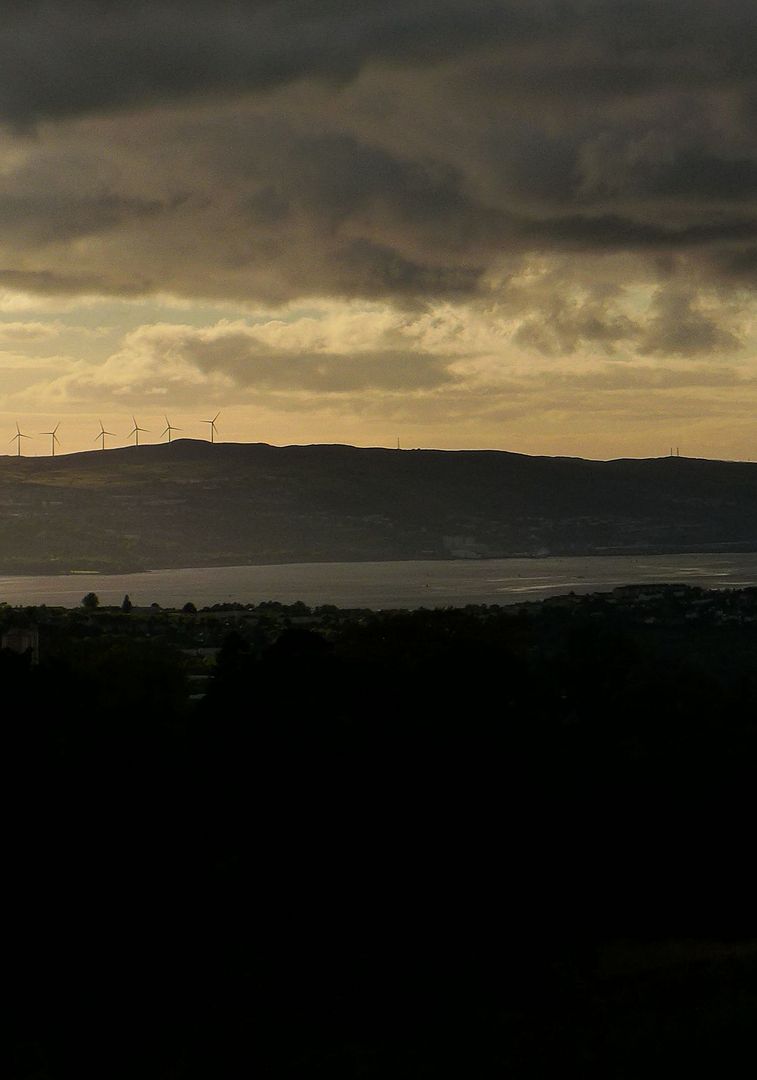 I've missed too many autumns, but not this time, we're out there breathing it all in. The car parks are emptier than they've been in six months but our grins are wider and out footsteps more eager than in along time. A season of contrasts indeed.