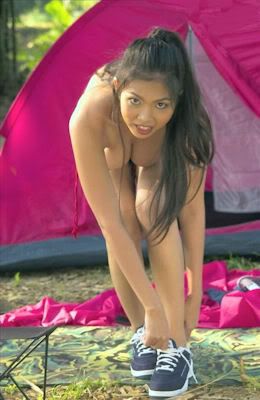 Ever since the camping trips of winter, I find myself ad-mining my gear more thoroughly in the tent. I think subconsciously I might be preparing for a quick exit under the guise of being more organised.
I remember vividly struggling find a torch while holding the tent down with my other hand.
That's one thing about tents with no pockets, your hastily required item is either on the floor or it's in the porch. Gear lofts and pockets are handy, but never seem to be in the right place, they're always a stretch to reach. And anyway, I think I would end up stowing the tent with stuff still in the pockets.
A few sleeping bags have little pockets, and an e+lite is just the job for sticking in there.
However, the real cure is the ipod. It's always in my sleeping bag on the end of a bit of wire and a soon as you touch it it lights up enough to let you see what the hell you're doing.
I'm now recommending the ipod as vital safety equipment.
Anything that stops you running out of your tent trying to put your shoes on in a state of confusion has to be good.