Easter is a horrible time. It's where the unthinking cadre of the urban masses launches into the countryside without care or courtesy and cause misery before leaving their shite behind them and returning home to their telly once again.
Why easter I don't know, there's no difference from the weekends either side of it, is it just because there's a mark on the calendar and they get a subliminal trigger or something?
The Lang Craigs are a prime spot for this mayhem. The car parks and access roads were choked by 10am and the site was heaving with bodies. I was working on pipes etc elsewhere so I went up after dinner to see what was happening, any fires burning, manic campsites etc Luckily I missed it all, the site was nearly quiet.
But elsewhere there was violence towards staff at Balmaha trying to keep the car park running smoothly, so the stupids were definitely out in force.
The access roads from nearby Old Kilpatrick to the hills were double parked and blocked from early on too. I believe many loose wing mirrors were seen along those same roads later on. I guess that tractor was pretty wide eh?
For me it was cool and eventually quiet on the crag edge though. I watched the last dregs slip away screaming and shouting downhill towards Milton through my binoculars and then there really was just me.
There's a couple of points on the crags I can see the whole site and I scanned everything as the light dimmed and left me with stars randomly poking out of the deep blue above me.
The light lingered pale and pastel on the horizon and I could pick out all those familiar peaks. They're well beyond my head torch, but not beyond my imagination.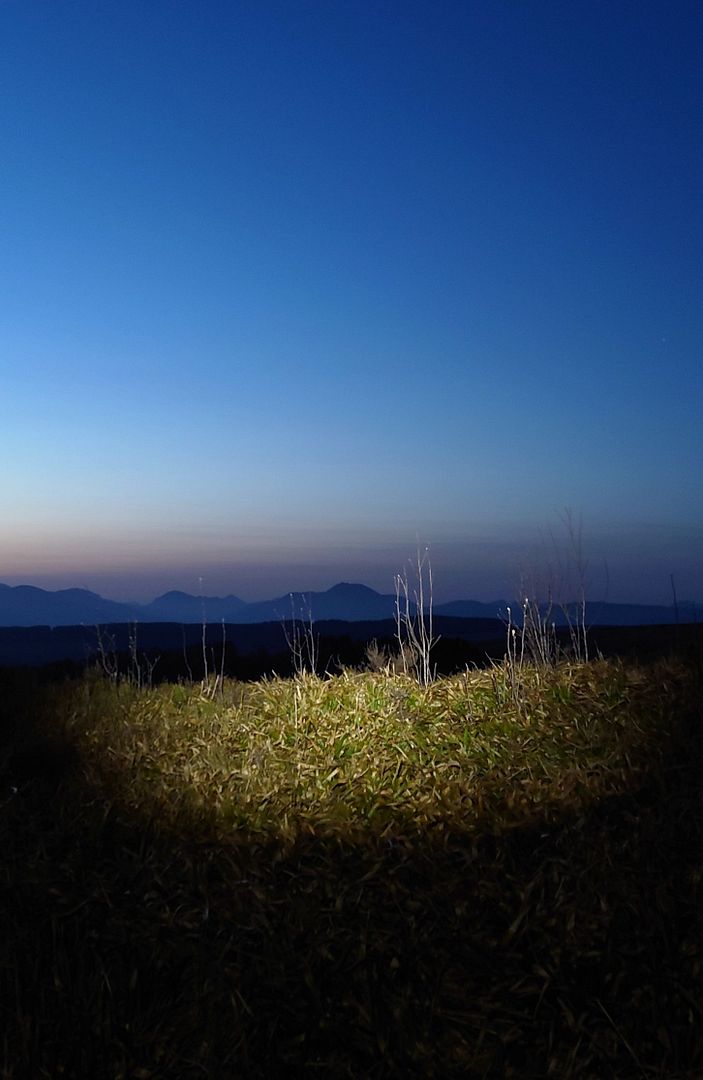 I was back home in under two hours, a short shift for me. But, I was limping. On Friday I'd fell down a hole, it happens. Straight down on my heel which kinda jarred my heel, ankle, knee and hip. But I walked it off and was just a wee touch stiff on Saturday.
Come the descent from the crags that night it was louping though, I could barely put my weight on it (and what a mighty weigh that has become…).
It stems from an old work injury ('98, it's a good story for later) and I today am shoeless for a wee bit. That's okay though, it's a while til the 26th yet.