It was still early enough when I got home and the rain had eased leaving just the wind, so I got my bike gear together and headed out with the intention of taking some long overdue gear photies. The one above shows me realising I'm being eyed suspiciously by a trail runner after which I decided "Screw this" and just hit the trails.
Good it was too, quite muddy, but I know the curves well and I covered the miles with a sweaty forehead and mud splattered grin. Damn, I felt it though, I've got a 12 mile/5 Munro route sometime over the next couple of weeks and it's going to be interesting to see how I get on with that. The last few months have been about everything but distance.
I did do all the gear shots when I got back as I had all the gear on anyway. What the neighbours thought about a bloke standing outside in just bike liner shorts taking photies of his muddy clothes as he removed them in a light drizzle I can't say. However, multisport gear review any minute now.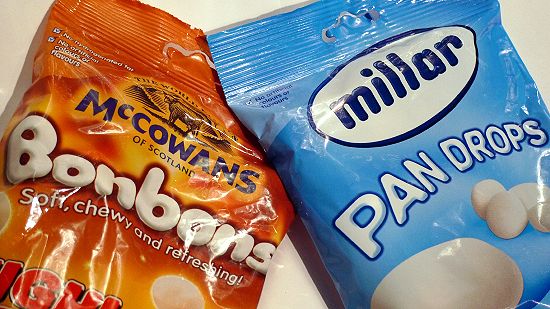 A heard a bit of bad news, Millar-McCowan the independant Scottish sweetie manufacturer has closed its doors. Their Highland Toffee is legendary and their Pan Drops are a long time favourite, but more importantly people have lost their jobs. You know why? See all the supermarket and big brand confectionary that's squeezed the traditional names off the racks, check the label: Made in China. That's taking the piss, shipping a bloody lollipop half way around the world to make a few pence more profit at the expense of local jobs. Once we're all unemployed and skint who the hell is going to buy their imported confectionary?
The system really is all wrong and we're all feeding its fat bastard face.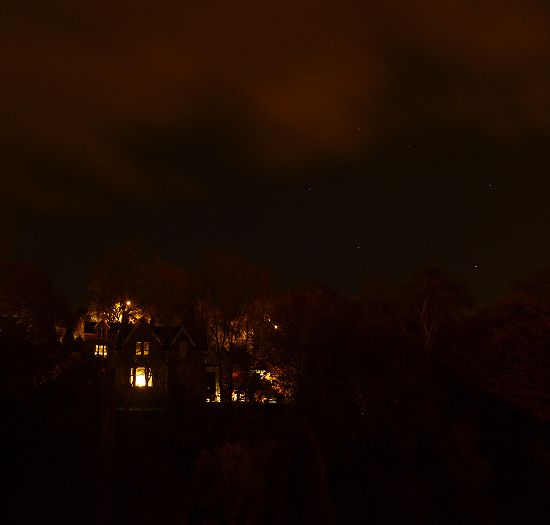 Seems like a lifetime since  I've seen the stars. I love the stars, I can sit and watch them for ages, just waiting for something to happen. Sometimes it does, a meteor or two, or maybe just a sattelite drawing a straight line from one horizon to the other.
I think of stars as something in a winter's night, something to be enjoyed in hat and gloves. Seasons are magic, always something to look forward to and miss at the same time, it's like your favourite four bands that tour every year. Like what bands did in the 70's when they could write more than 12 songs every five years as well.
We had to go to the shops. Joycee was away on a work thing and me and the girl aren't very good at home admin, so supplies were needed at a late hour.  "Dad, Sainsbury's has got a Silent". Sainsbury's it was, and sure enough Holly went straight to the toy department and fished out a Silent figure from the untidy shelf and threw it in the basket. I didn't complain, although I'm partial to a retro Doctor Who figure now and again, the new Silents are cool, plus I can do a passable version of their throaty rattle to terrify the wee yin, so a prop is an added bonus.
"Look! It's a car from our game!" She cried excitedly at the top of her voice as she threw the wee Hot Wheels car into the basket. An Oldsmobile Cutlass 442, you know what, she was right as well, she'd been sitting on my knee driving it earlier. Genius.
Shopping? We panicked with 3-for-2 donut offers and Halloween sweeties.
With us all back in one place we headed out, with lunch in the Trossachs and a wander on the bonnie banks. I love that Loch Lomond is local and as we leave the popular season behind The Park is relaxing, you can see it and feel it, I swear the trees are stretching as they feel the pressure leaving them. Grey skies and greyer water can't diminish just how fantastic a place this is. Visit with extreme prejudice.
Right, what's next week.