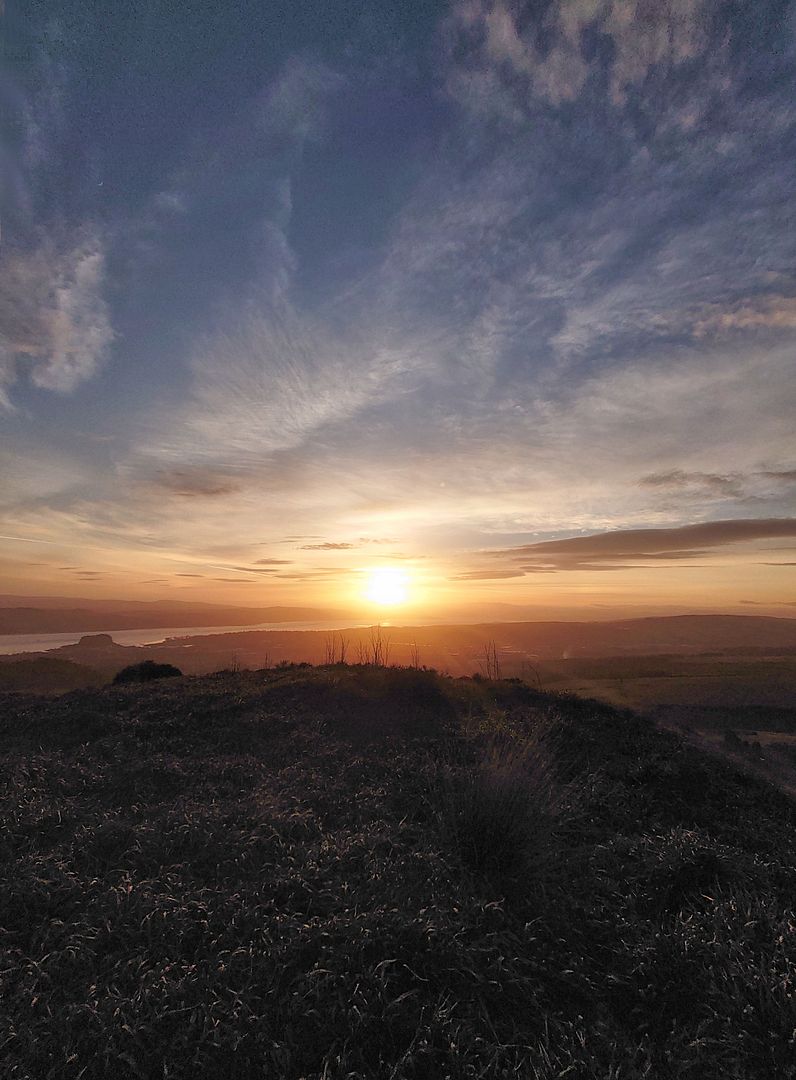 It was just nice, I had no other motivation other than going out and enjoying the niceness. I think being back at work more regularly might see me seeking post customer interaction niceness quite often. I love my customers but lying on a floor steaming up my glasses listening to banter from someone that's said three words to someone outside their household in the past year is somewhat draining.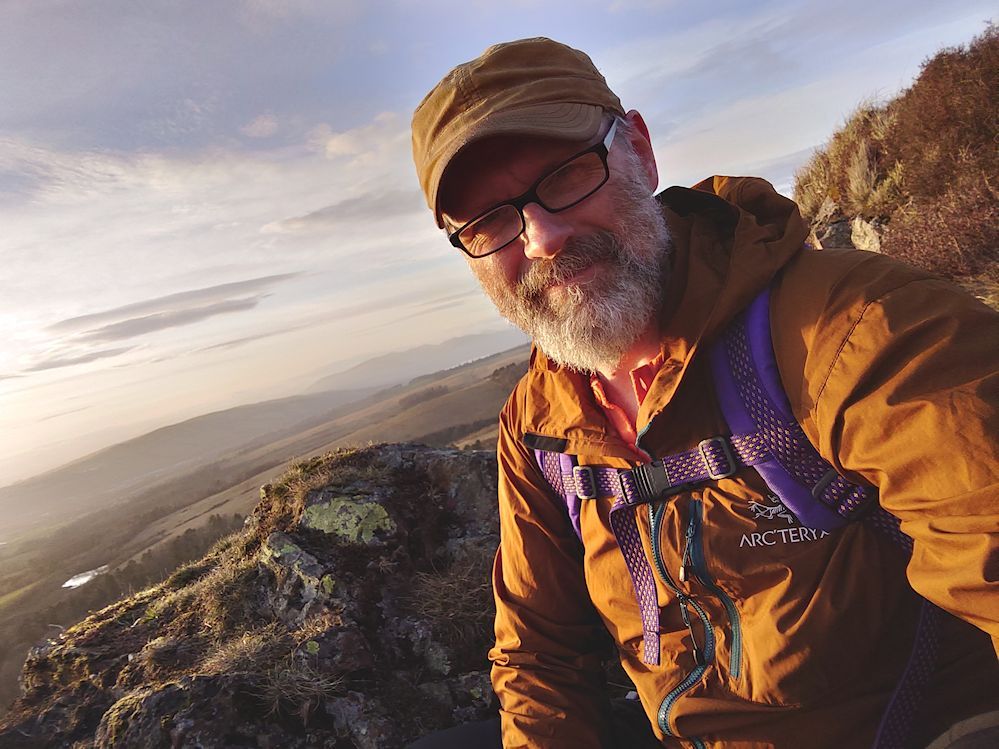 Bright and hazy with a wee nip in the breeze, perfect walking weather. The sky was magic too, pastels edging the varied display of cloud shapes. Aye, just nice.
I had my data on on my phone so I was getting pings and I heard one from the Woodland Trust chat group which started a little thread that followed me along the trail through the evening.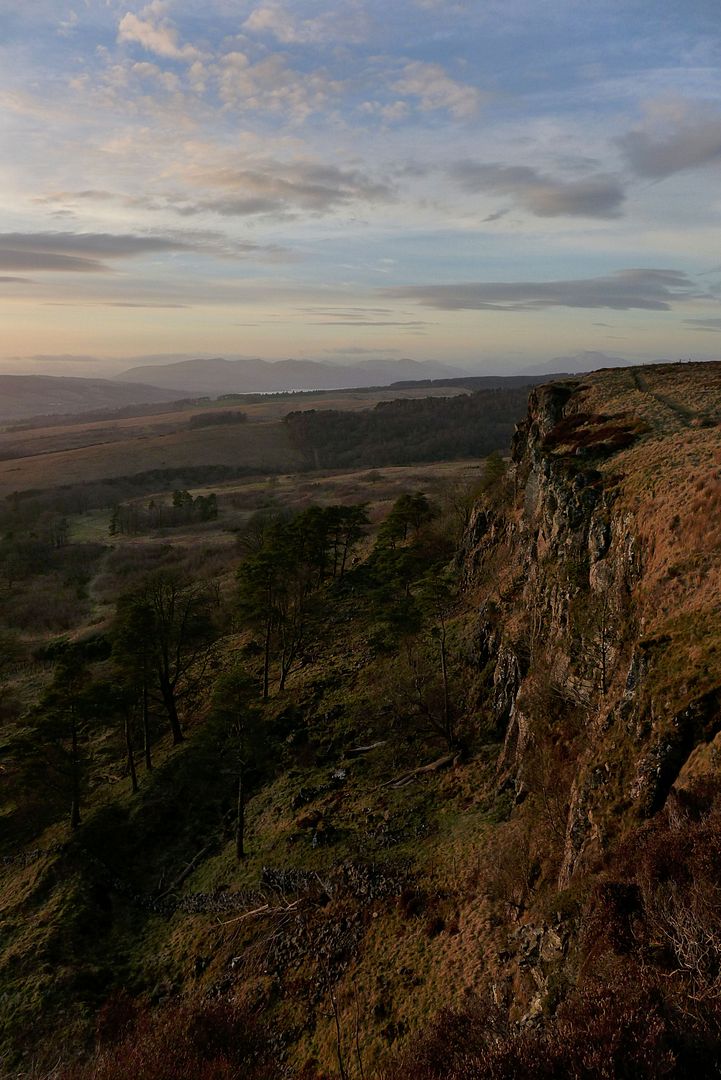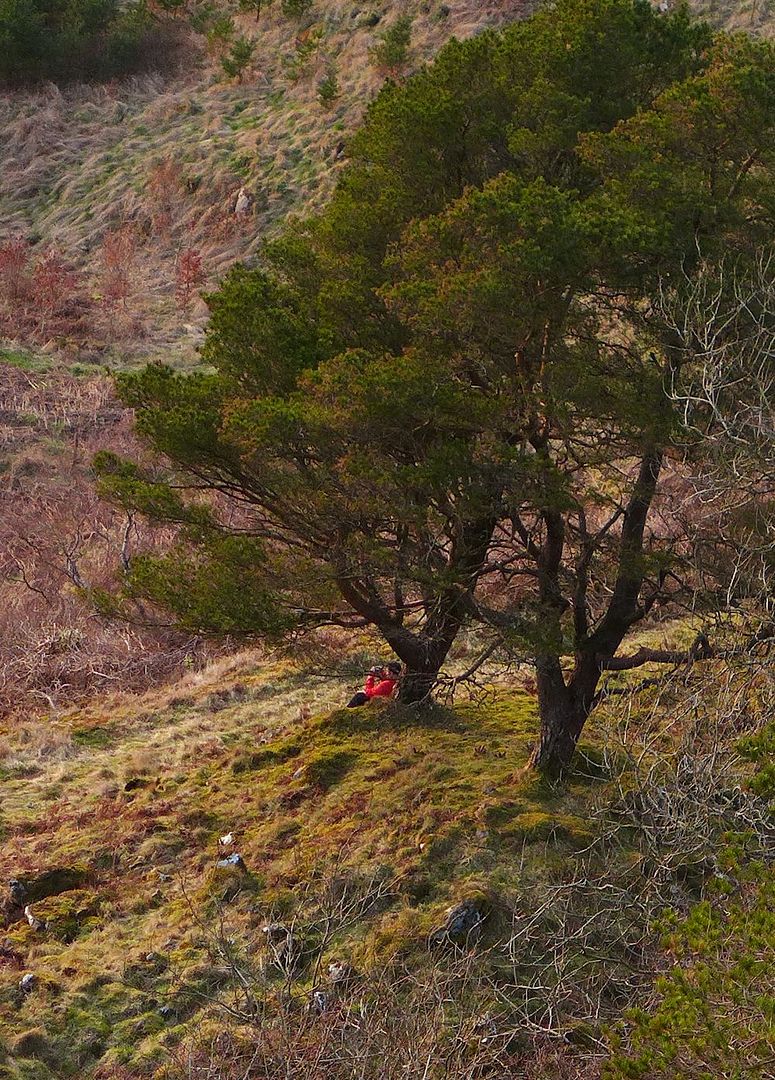 A fire had been reported in Barr Wood, too far for me to get to without getting back to the motor, but somewhere I could see from my loftyish viewpoint. No fire could be seen.
A little further on I was sending photies to the group, I could see smoke, a lot of smoke. Then there were sirens too and I watched for the blue lights as it got darker, they'd have to get to where the fire was on the tack that circles around the back of Bellsmyre. Good luck with that.
A walked on as the other rangers and the site manager compared notes as I sent photies. The smoke was gone now but wait, was that gunfire? I've heard shots plenty up here and it sounded just like it. Was it the arsehole neighbouring landowner as usual or something more sinster. It wasn't until I was going down later on that the helicopter scanning the area with a searchlight pushed my opinion to the more criminal flavoured side of events.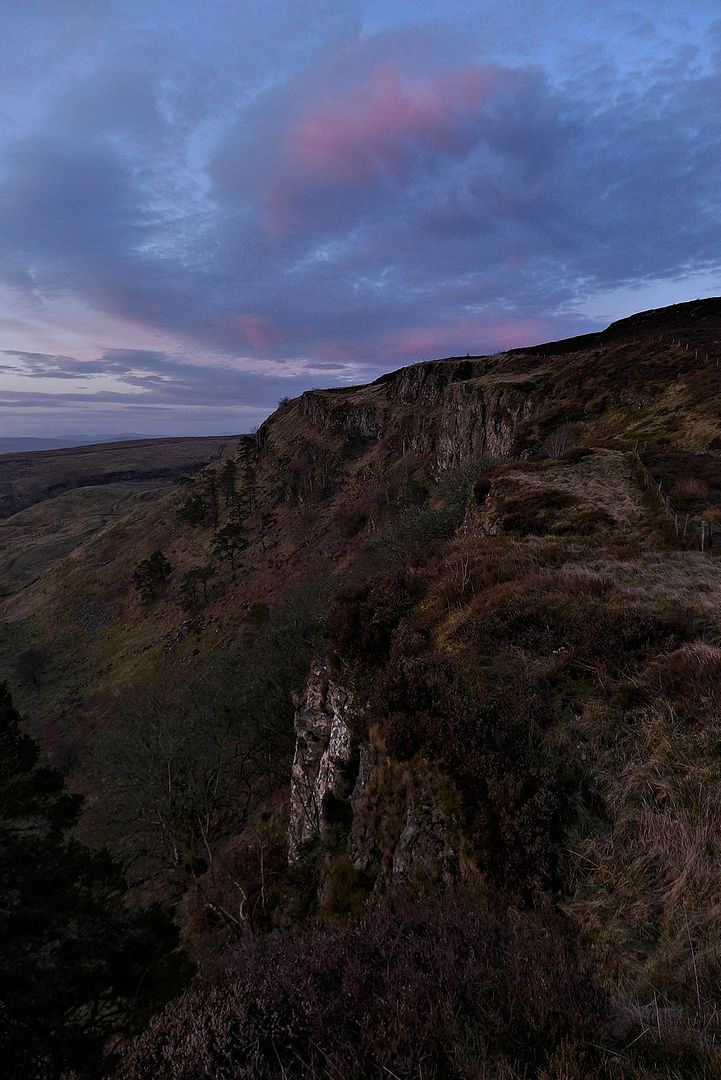 But I was still enjoying the evening. The sun was lazy tonight, no big show just well, nice. It was chilly too, windshirt and gloves chilly. I could feel my ears and cheeks pickle as the the temperature dropped with the sun.
Snow streaked hills to the north softened by distance and haze, Dumbarton twinkling in the dusk like a Disney hamlet and police circling overhead looking for who knows what. It often occurs to me that someone who would likely be hard of thinking and seeing might report a brightly dressed man on the skyline with a rifle because I often cut about with my zipshot tripod extended.
Drop the weapon.
You want me to throw my camera on the ground?
We are armed and will fire, drop your weapon.
I only shoot sunsets, go and take a f…
Suspect was too sarcastic, he's down.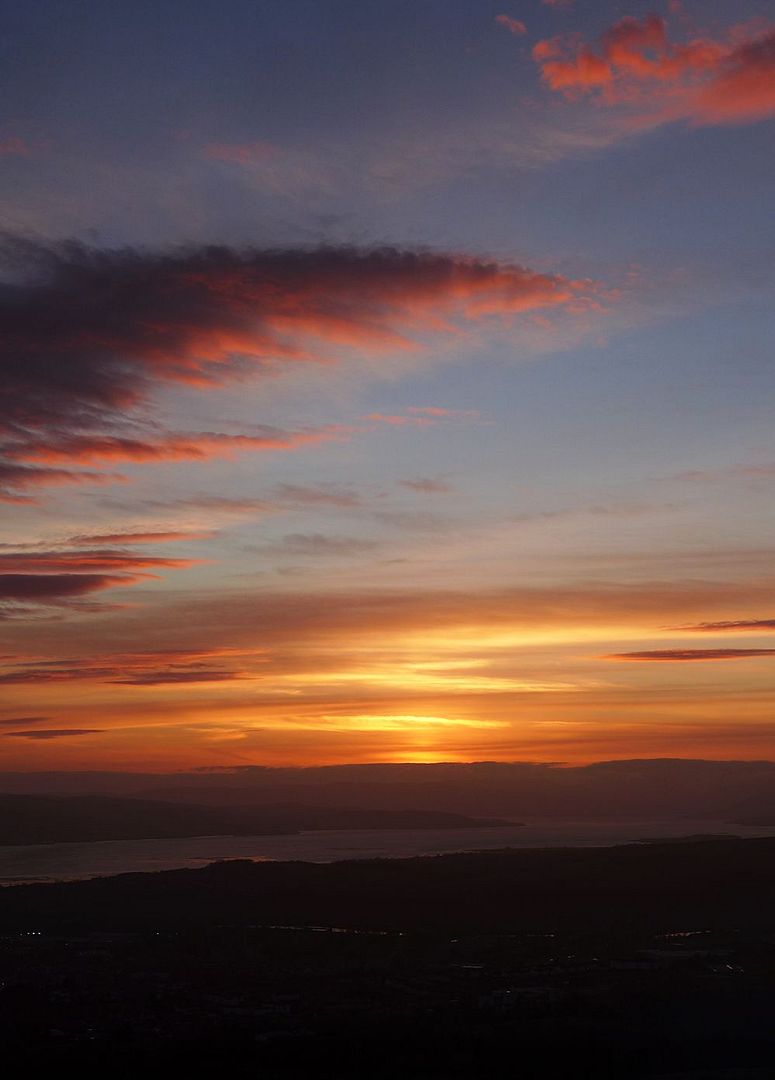 I had very old shoes on, Montrail Namches. Mesh mids with a super flexible forefoot and sturdy heel cup. Back in the late 2000's they were one of the bits of kit that actually changed my life and it was a joy to be back in them. I had wet toes and a big grin, just like the old days. Actually just like most days I'm not on tarmac.
I might write them up along with a few more things that immediately come to mind, the kit that really did change my life. Hmm, I'm definitely finding more interest looking back with my now even more experienced eyes than I am looking at next season.
Anyway, the moral of the tale is er, go outside, it's nice.