Well, we had entries from previous winners, folk I know for a fact it wouldn't fit and a racer who I'm sure has already got one :o)
Thanks everyone for sticking your name down.
As you'll see we've had our draw, the comment entry numbers were written down on wee squares of card and the winner was selected by our unbiased adjudicator.
And our winner is… stevon …May your comfort be enhanced by this fine technical garment. Alright! 
The cupboard at Fast and Light was getting emptied to make room for the winter kit and this was found and handed over as a giveaway.
It's part of the Montane kit that was logoed up for TeamFastandLight who competed at the world champs adventure race based in Ft Bill last year, and the team who raced in the Edinburgh Rat Race.
It's a Montane Prism with Prism* insulation and a Pertex Microlight outer shell. It's got a hood, pockets, relefective www.fastandlight.co.uk branding on the sleeve and it's a size LARGE.
It's tagless and nobody is sure whether it's been worn by a racer at a rest stop or lugged around in a kit bag, so it can't be sold. It does make a hell of a freebie though.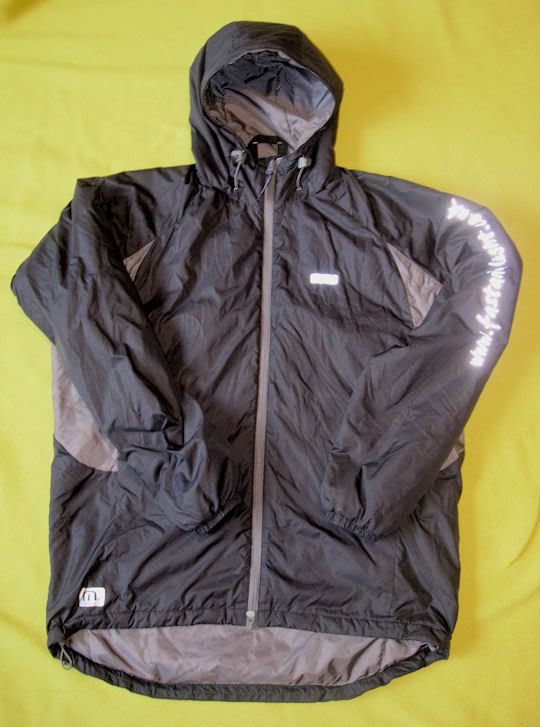 *25g Primaloft