Linda is now insisting that her knee is on the mend and that yes, we can go for a walk. But, on a proper path, obviously.
Balloch Castle Country Park is just what we needed. Proper paths, trees in autumnal glory, views of loch and mountain, it's just round the corner and there was some unexpectedly blue sky.
But by the time wed have this great idea it was less than an hour to sunset so it was definitely late when we left.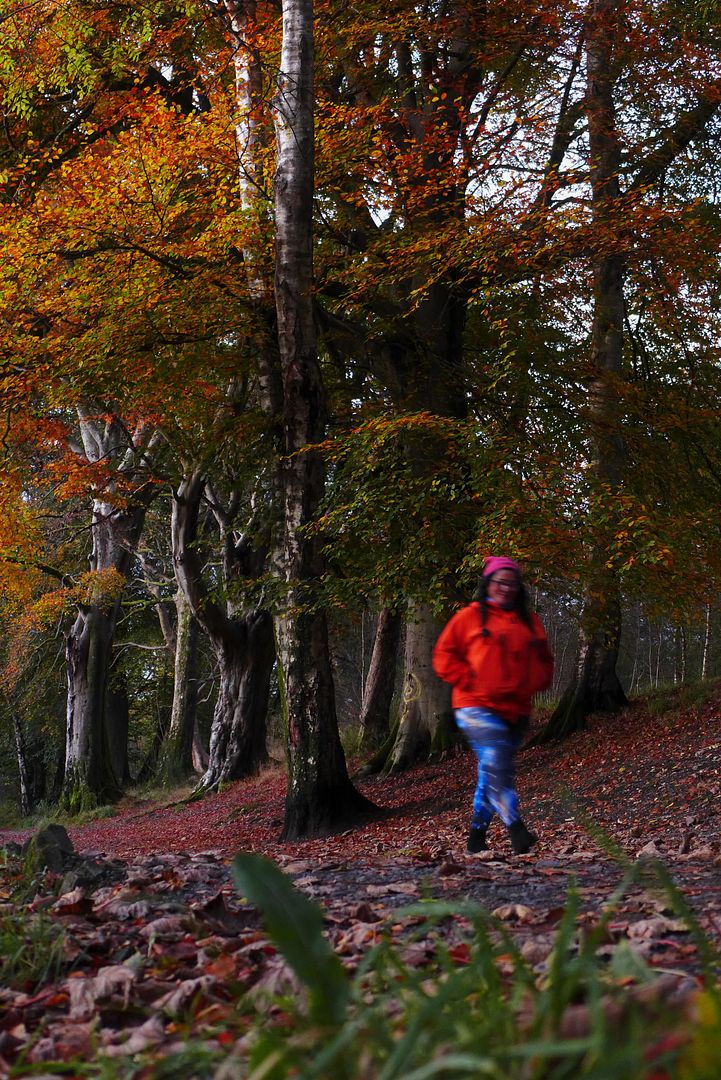 The trees are tall and the park is as big and empty as the sky above it while Ben Lomond is the northern wall of this golden garden
As the warm and piercing light finally sunk beyond the greedy grasp of the shimmer of multicolored leaves across the park and cold air with decidedly wintry teeth nipped at our cheeks and fingers I was rarely so glad that we'd loosened the grip of the couch on our stationary arses.
The park was emptying as it grew darker, a few stragglers meandered out towards the road and then most likely one of the chippies. One family's dog decided now was the time to jump into the loch to much screaming from the kids. This just got the dog excited and it was soon leaping in and running back out, shaking off the water before diving back in once more.
They got a wee crowd and including us and it was a nice to be part of such a simple little moment that's been impossible to find in nearly two years.
There were ducks and geese and deep water swirled around the tree trunks by the loch. Little boats hurried home from the darkening waters with fishing rods waving from the stern and laughter rippling to the shore.
It wasn't long before we were on the road home with takeaway food in our hearts and tummies and the threatening rain had surrendered to the stars instead.