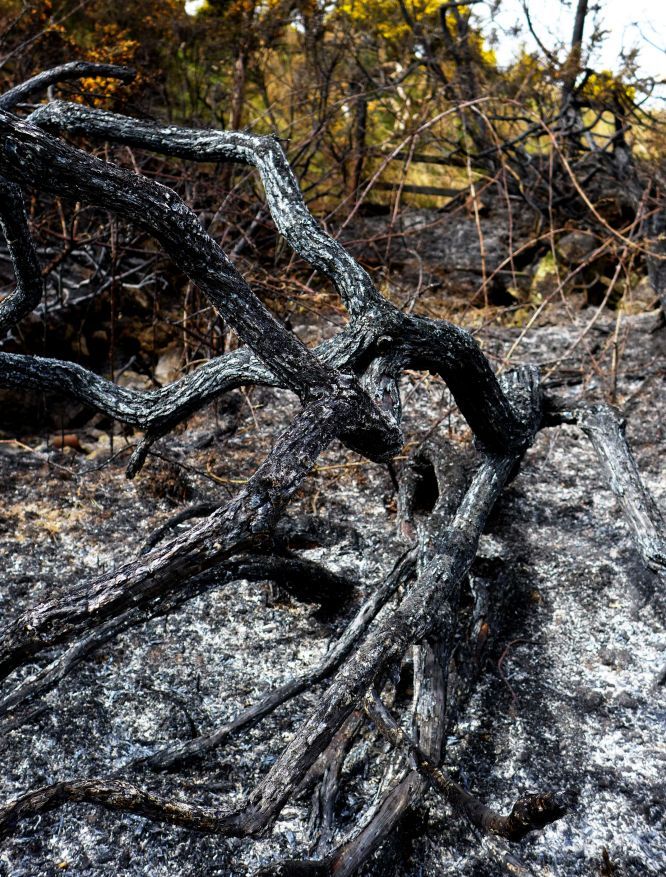 Maryland is the Lang Craigs area where the fire started before blowing across our fence line and down towards Bonhill where folk started to care about it and post photies online.
The chickens are the ned bastards that started it.
We were lucky, we didn't lose a lot of trees but we did lose habitat. Just earlier in the day something rare and green was recorded in the charred broom bushes by one of the other rangers (can't remember the name of it which would have helped with the drama, but I'm the fence guy, what do I know).
I saw the smoke from miles away and ran up with Holly to see what I could do but there were four appliances already there and some very busy firefighters with beaters.
The action had moved west but we still got another engine up beside us just in case.
I came back to survey the damage the next day and the ground was still hot and smoking, the fence line was intact was needed urgent repairs.
Folk were letting their dogs run through the burned areas, oblivious to the yelping of soft paws on hot ashes. Folk, eh.