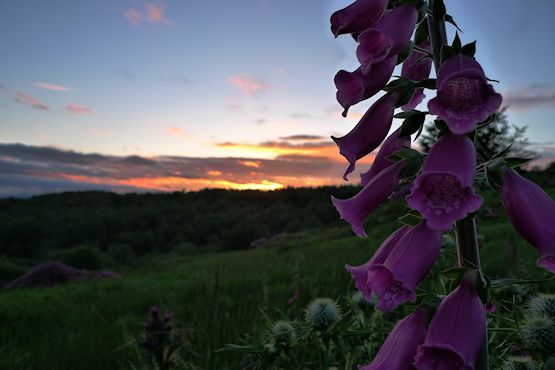 Was out on another bat survey at the Lang Craigs with fellow ranger Jo. The summer nights mean a late start to try and get some darkness around us so it was about half ten before we started to look for any bats. I say look for bats, I mean stand still and wait for bat voices to pop up on the batatron.
Happy to be at 1000ft under clear skies as you might imagine but the warm windless night soon brought with it the ultimate horror – clouds of ravenous midges. And bastard clegs.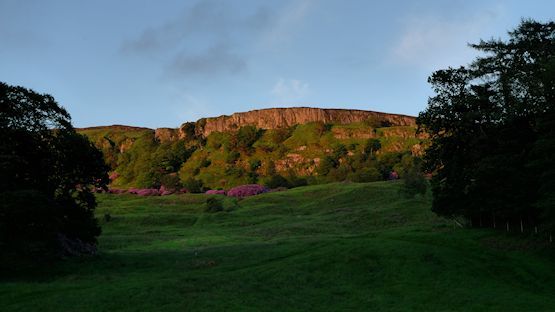 I got eaten alive. My ring finger got multiple bites and it swelled so much back at home it started to turn purple and I had to get my wedding ring off sharpish. That wasn't easy to do and it now feels bloody strange not wearing it, it's a part of me and a reminder that I was very lucky 14 years ago.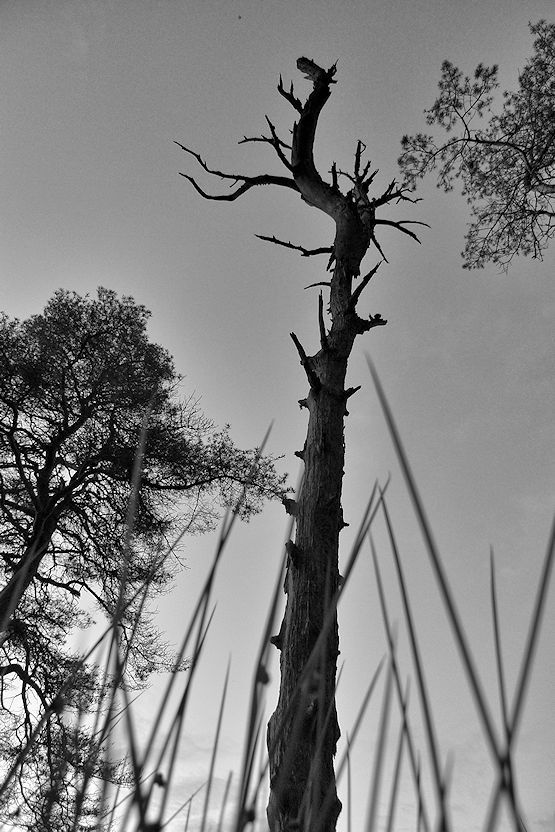 Bats were found and it was a lovely night to be out with good banter to keep me the right side of insane. The crags looked great under the low sun and the sky was fine and colourful. We also saw one of the deer that's been eating the new tress and all I had to shoot with was my old camera.
I took lots of photies, mostly on random settings as I stood on the edge of midge induced panic until we finished up at half one under a full moon. Didn't even know there was a black and white setting on the wee wheel. Nice.
Nice to play at home.