I have got into the habit of sticking a camera in the truck most days and it's good in that I can take photies, but bad in that I take photies when I should be doing something else.
I'll live with it for the time being, the sun comes up at the perfect time around the school run which won't last, so what the hell.
I love this spot by the river, the light, the birds, the water and currently the fact that everything is frozen solid, from the sand to the seaweed.
What a place to watch the sun rise.
The tide was coming in, the river every so gently flowing into the frozen depressions in the sand, circling the rocks and creeping up the blades of the seaweed melting the frost and turning them from sparkling white to glossy green. It was like watching a timelapse film, silent and hypnotic.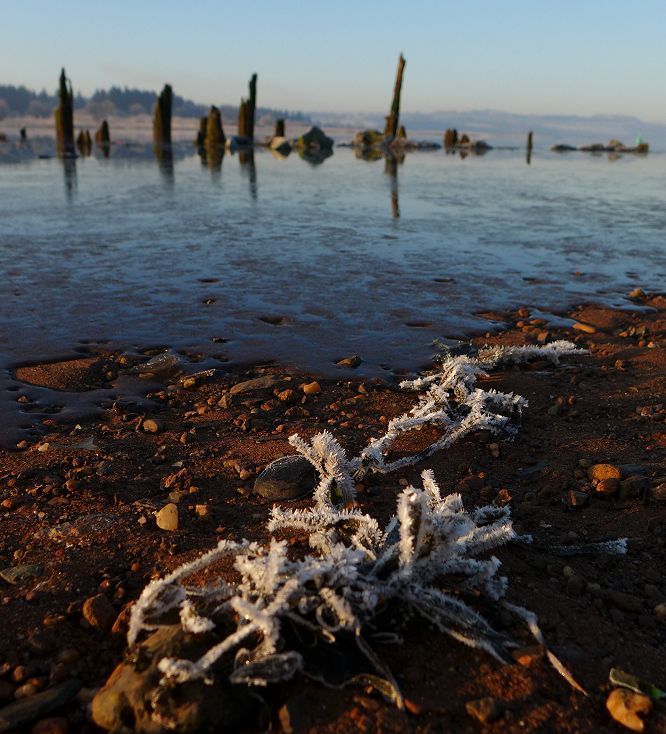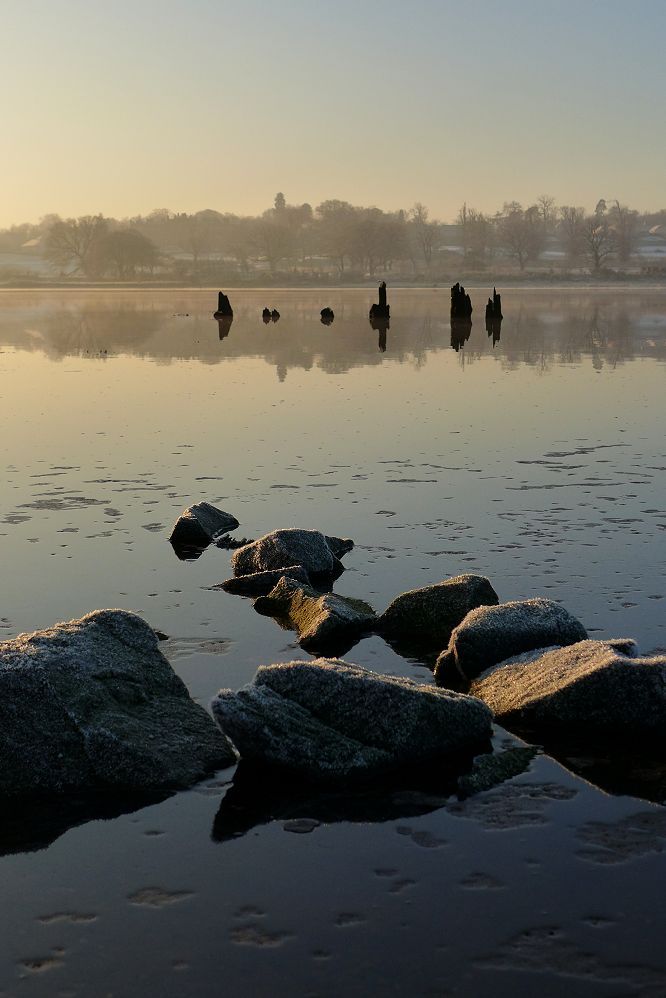 Retreating from the water towards breakfast there's still things to see and I wander through the frozen trees like a schoolkid on a daytrip to the museum, swinging arms and head to the sky.
After all the stress and turmoil of the past few years I'm increasingly finding more of the me that I remember.
And, holding onto it.