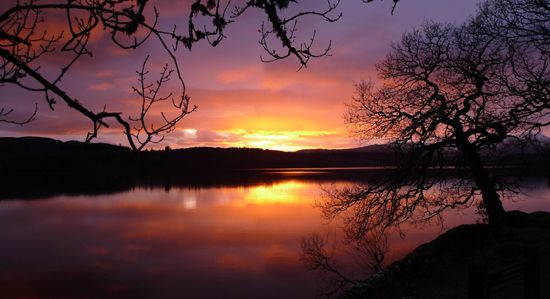 The forecast looked less than perfect for getting photies of Creag Meagaidh over the weekend, so I spent Friday night singing songs with Holly, making up stories and generally keeping her up way past her bedtime instead of packing for an overnighter. 
Joycee got out to play with her pals last night too, and a long lie for us all made it happy times this morning.
We decided to just hang out today and spent the day around the Trossachs, lunch in Callander, a wander here, a shufty there and later on we watched the sun set over Loch Venacher as we skipped stones across the water towards it. Then we drove home to the Flash Gordon (Ah-Ah!) soundtrack which Holly loves as it's her favourite film…
Magic.