It was too hot, the dicks from the cavity wall insulation folk were a no-show, so rather than shoot north with a tent as was the plan, Joycee and I headed up the Kilpatricks. It was a good call, energy was low, but we soon found some extra on the way as the temperature dropped when a wee welcome breeze met as we got near the top.
The forestry folk are starting to screw it all up already, new tracks, the cattle grids are all gone, there's new fences, the quarry is active for the first time in 50 years and the road's been surfaced. I'll be watching these bastards like a hawk.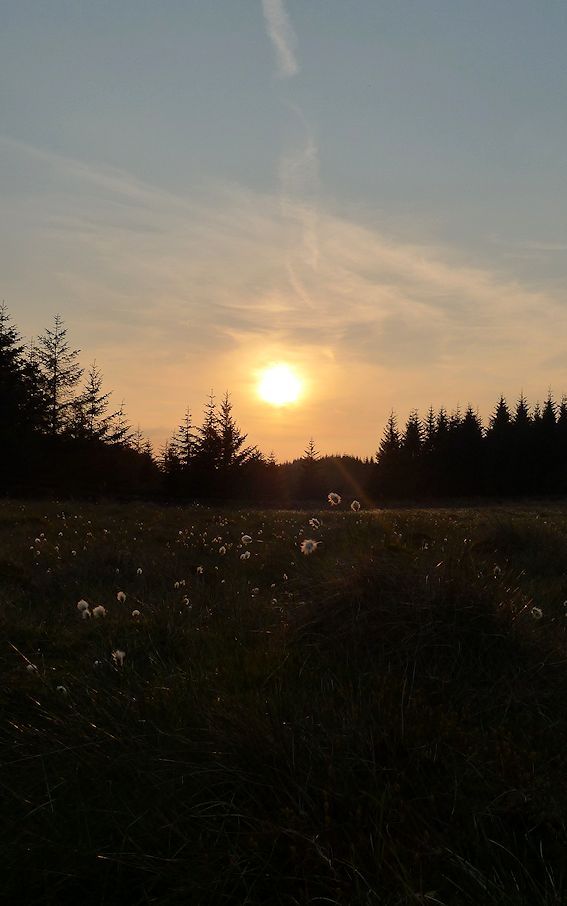 Once round to Loch Humphrey it was all back to normal and we'd left behind the few folks that had been walking the main track. The stove had been packed, of course, and we sat on a grassy crag above the water and had a cuppa. There were ducks and geese, fish lazily breaking the surface and the sun was drooping towards the trees to the west.
We sat for a while and then for a wee while longer, no midges on our breezy knoll.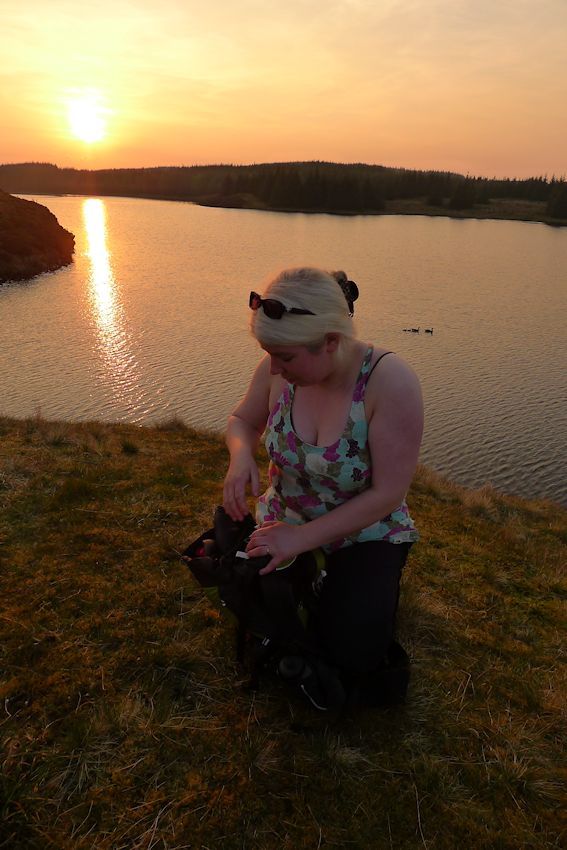 The track I whined about so much a couple of years back is now starting to really bed in, the trees don't look quite so stark, some foliage is creeping out and the bare stone of the trail has faded and been smoothed by time and natural debris.
Everywhere there was birdsong, a competition or a chorus I couldn't be sure, but they all seemed to be part of the same crazy show anyway.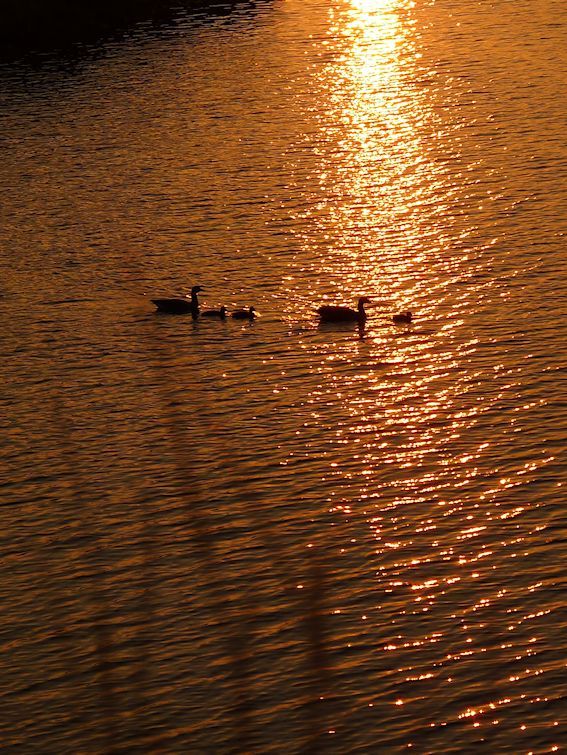 We caught the last of the sun and descended under it's fiery remnants until the sky yawned itself blue as the night took hold and we walked from the trees of Overtoun into the streetlights of Milton.
The BP garage has been long overdue a visit after a jaunt such as this and the cuppas and strawberry tarts we ate as we walked home in the dark heat were a perfect epilogue to a brilliant short story.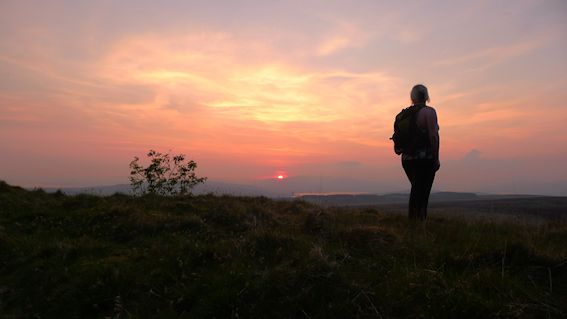 Old and new altogether for me and Joycee, we had a cracking trek and got home before midnight, just as well as it's a schoolnight. Holly's at Granny's for a sleepover, she can come next time. I wonder what she'd have made of the deer we surprised as we arrived at the Lang Craigs and the countless swooping bats on the way down to Milton?
Playing at home, can't beat it.