The first big smiles of the day not brought about by the scenery were on Rannoch when a some dick decided to overtake two trucks speedily and erratically while being filmed by the traffic safety van the whole time. The truck drivers grinned, we grinned, the car driver shrunk in his seat. Then I went back to taking photies of the Black Mount.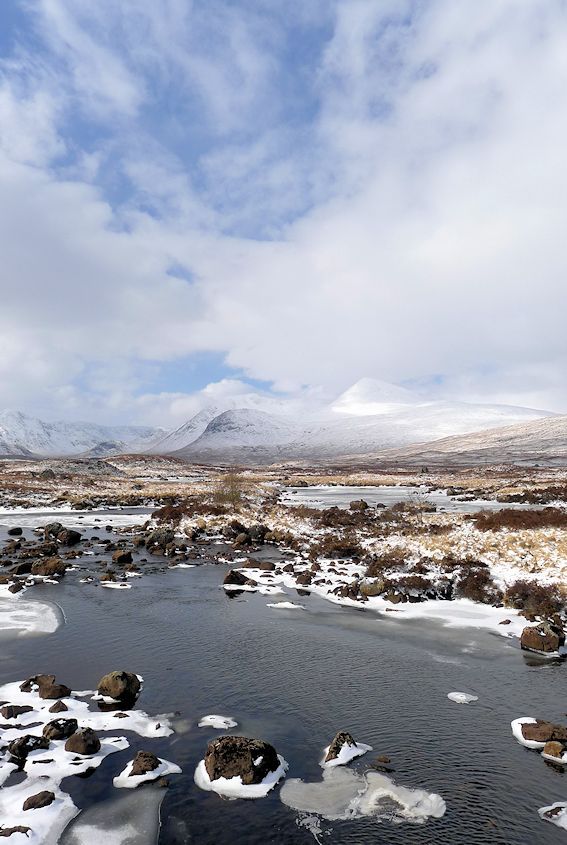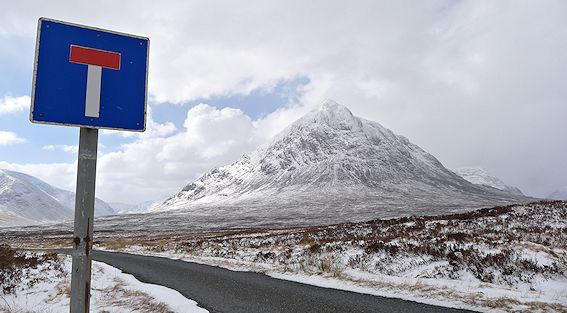 My new role as Scientific Advisor (or something like that anyway) in Joycee's business brings me much joy, she's running projects near to home which is great and now she's got stuff all over Scotland which is brilliant if logistically more challenging. We took this trip to visit some sites and sort out what to take and when to take it to save grief later, as much fun as the road is, fuel costs destroy you.
In years past working in the Highlands or on an island I'd be in a B&B or a cheap hotel, sometime for months on end with some weekends home, that's not happening these days with a 5 year old to read bed time stories to. The same reason I'll never be away in a tent for more than a couple of nights these days, choose between sitting in a tent or watching my daughter grow up or collapsing on the couch with the misses at the end of the day? Not a hard call to make.
The first stop was Glen Coe for lunch and then onto Fort William to look at the site and meet the folks we'll be working with. While right above us a snow capped and sun splattered Ben Nevis loomed happily.
The next two sites were just a few miles apart from each other, but very far away from us, Scotland is bigger than you might think. Driving the Great Glen was a joy, it really was a glorious day, and even the Kessock Bridge roadworks couldn't dampen our enthusiasm.
The Black Isle, Dornoch Firth, then Helmsdale, Golspie and a string of signposts that I haven't read for a few years. What a wonderful road, what a long road too. It got dark and the rigs out at sea sparkled on the horizon, Wick was a welcome sight where we filled the tank and checked the map. Dunnet wasn't too far away, we'd go cross country.
Dinner by an open fire, Family Guy on the telly and the usual mixed results of sleeping in "someone else's bed". Joycee went out like someone had pulled out her batteries. How I envy that skill.
The morning brought sun, freezing temperatures and snow. It was fantastic. The sites are great, nice folk too, plans were made, dates were set and we'll be back soon. We then found ourselves with half a day to kill. We could make a run for home or fanny about up here? Haggis for lunch at John O'Groats it was.
The fella who runs the tourist office turned out to be a great contact which will make our returns visits easier and he also gave us some good pointers for a walk. When a local says come off the path and go this way it's worth the effort, he was right too, we explored around Duncansby Head.
What a place this is, it's been far too long since we were up here. Scotland is an outdoor country and the mountains really are such a small part of that.
We had to leave, we were very far from home, Stroma, Orkney so close, so much to see and do up here.
The road was a joy and the weather played its part. We diverted to Balintore to see the mermaid, which everyone should do. She's sitting sunning herself on a rock on the beach and it's just brilliant, Holly will love it, the photies just won't be enough, she'll be coming with us on one of the return trips.
Snow showers had been drifting around all day and one was set ablaze by the setting sun as we got closer to Inverness, which this time was pretty free of traffic, it really was getting late in the day.
Dinner was in Aviemore as the snowfall swirled around through the window. We we warm inside and maybe just a little more tired that we'd have liked. Not too far now.
Astral Projection: visiting projects in a Vauxhall Astra.