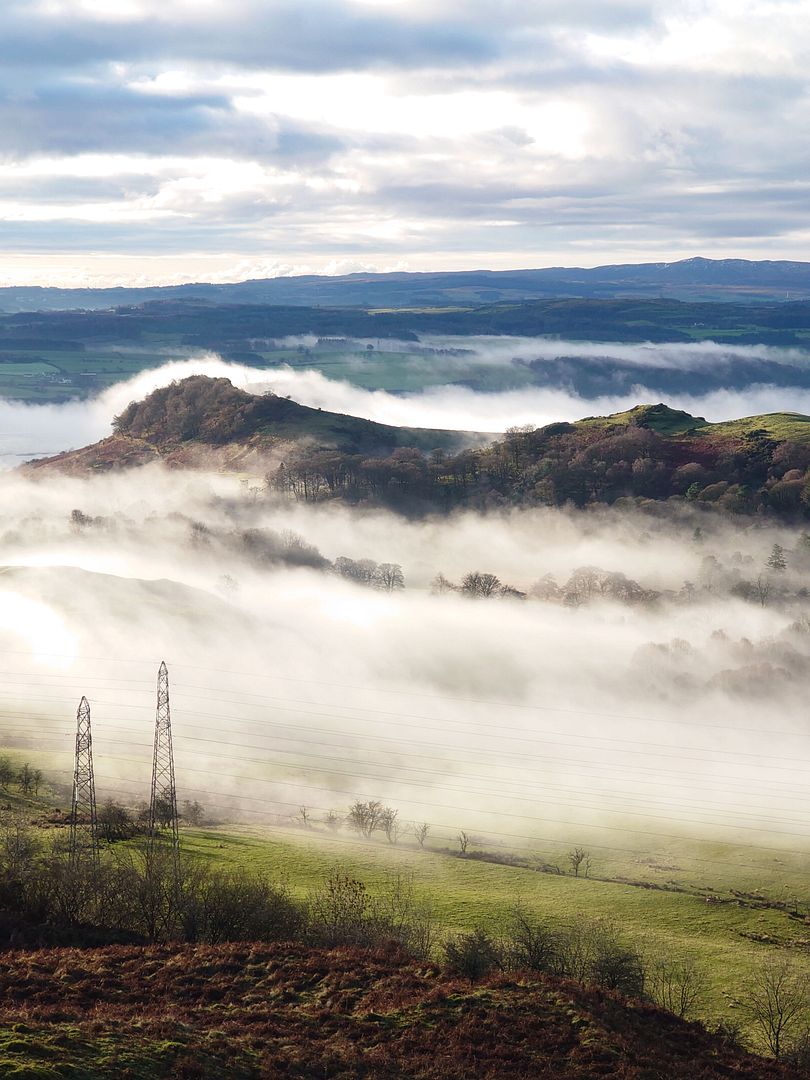 Perhaps not a classic sea of cloud vista, but the possibility of just that had me diverting to the crags on my way somewhere else.
I wasn't disappointed at all, it was cool with bright blue skies and some of last week's snow still lingering here and there.
It was frozen underfoot too and I had a well worn pair of old Keens on, now entirely gripless but very comfy. There was frequent unexpected, speedy and barely controlled lateral and horizontal movement throughout the journey.

I met a couple on the crag edge who had often wondered how to get up here having seen the silhouettes of the few stravaigers who take the high road to avoid the increasingly busy trails below.
When they asked about it, I tried to explain how to get down from various points in the direction they were heading and of the three options I would usually take myself, two were steep, frozen and a long roll to the bottom and the other one was about three miles extra walking. I think they went back the way they had came after I was out of sight.
Which was a long wait with that jumper I was wearing.
Met a crumbo* of runners doing a route I used to run on the early pages of this place, up The Slacks from Old Kilpatrick, round Loch Humphrey, down through the crags and along the cycle track to the start. Every version of this is 20km± and it's a lot of fun, what a glorious day for it.
Then I sat in a frozen church hall for two hours waiting for an inspector. I think that's what they call paying the piper.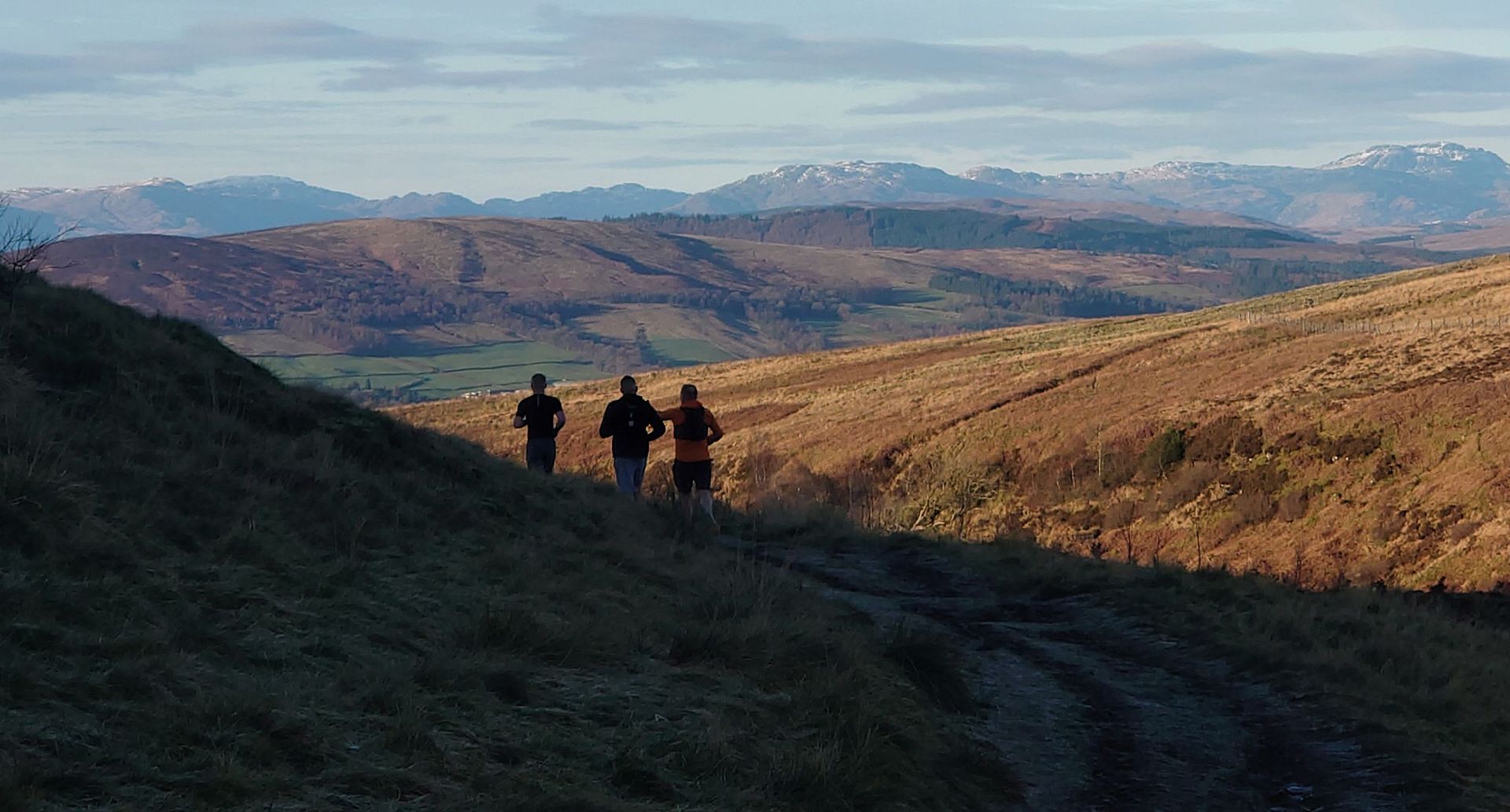 *That's the imperial measurement of a group of three runners.