I was going through the hunners of photies from yesterday and this one made me smile. It's from the Lang Craigs looking over Dumbarton towards Inverclyde (honest). I just love the way that fence looks as if it's disappearing into the abyss.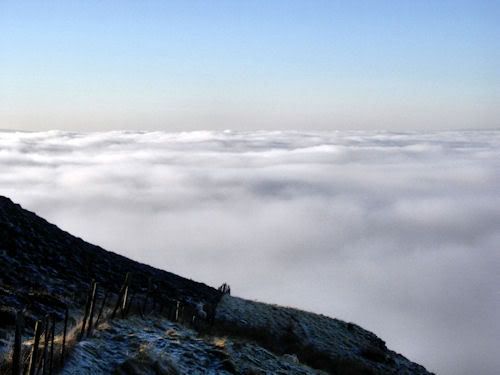 Also, I'm officially finshed work for '07 now. Saw my last customer today and that was to plan January's doings. It's my favourite stuff, pipes and radiators of various vintage, the most recent being pre First World War. What I've got to do is get it to work 2008-style without it looking 2008-style. Nae bother, the men in trousers brown will have it in the new year, with gusto, aplomb and indeed hootspah.
As a self employed type, having work to go back to in the new year is important for morale. It has not always been so.