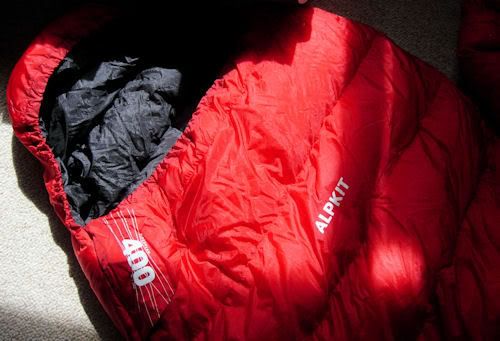 What's this unexpectedly sneaking out of the shadows here? Alpkit's Pipedream 400 down bag is what.
I've used a Pipedeam 600 in the past and found it a decent bag with a couple of niggles. This is the latest version which they've let me have a shot of, there's been some wee tweaks here and there, as well as a new shell fabric. It lofts well straight out of the bag, weight is okay and the sizing is nice and slim.
I've been asked to compare this bag to every other bag out there, it'll be interesting to be able to do just that. More later.