I've started taking a camera around with me again. I used to do it all the time and not too long ago I couldn't even find the camera, or a battery to go in it.
The charger was a whole other level of missing.
It's the winter evenings that get me. Dark at four and the blaze of colours just before it, the creep of black shadows, the bite of cold on my nose and standing alone in places where if anyone sees me they think I'm up to no good.
Bowling is a great pace for this. The ever faster crumbling harbour pulls me down with optimism and whatever warm jacket was to hand.
It's not always spectacular but is always pleasant or interesting, calming or melancholy.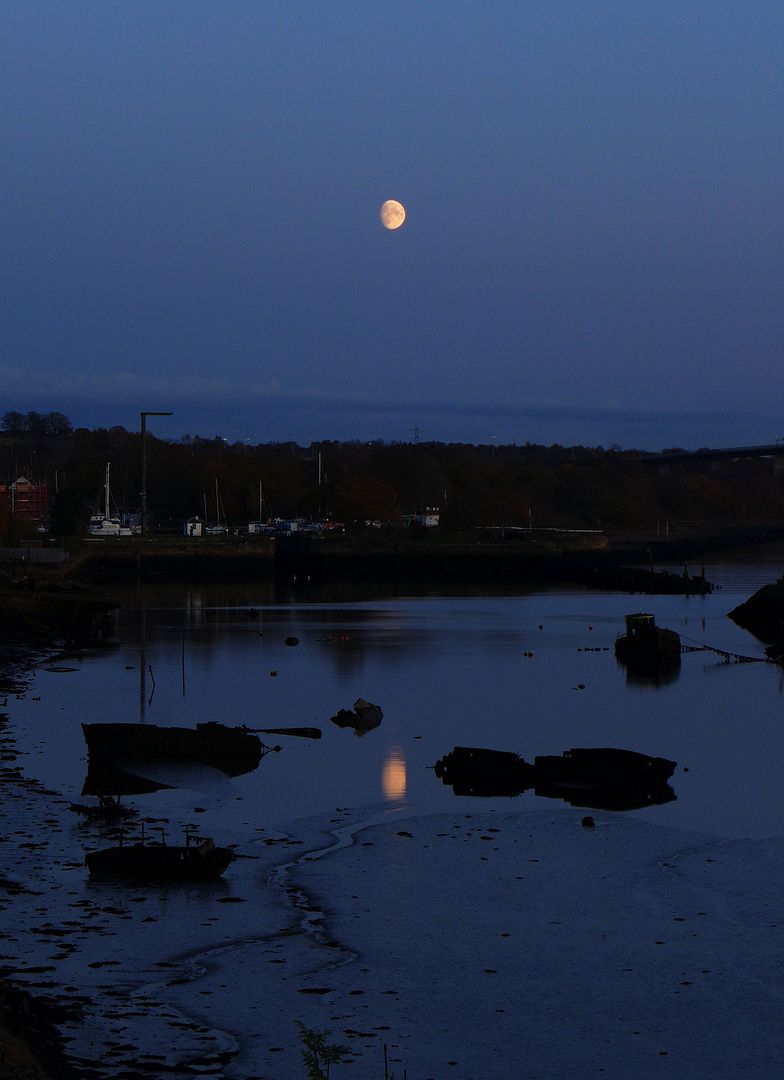 I like fooling the camera, making it take darker shots than it really wanted. I now fully accept that I am very limited as a photographer and I just like doing my own thing.
Magic.