That's me down there, tomorrow morning, the back of eight. Sort of, in an analogistic fashion anyway. I just tried and failed to say that last short sentence out loud to test the spelling. Hush, it's a perfectly acceptable method, better than WordPress' "My First American Dictionary" anyway.
The diver I mean, not the shark, that would be a really big yawn though, one to be proud of for sure. And the gaps in my teeth aren't that big, I can't even suck spaghetti through the one at the front anymore.
It's a clear night, what does this say for tomorrow I wonder. It'll be fine for the first half whatever as that's indoors, but as soon as I've got the job set up, kitted everyone out with their new safety gear, weilded some stilsons and cursed some over-tightened nuts, I'm off to the mountains. I'm did I say? We I should say, the girls and I are off up the A9.
Holly's kitted up and excited to point of crazy because she's heading for her first big mountain. How far we'll get towards the summit we'll just have to see, but there'll be a picnic along the way that's for sure.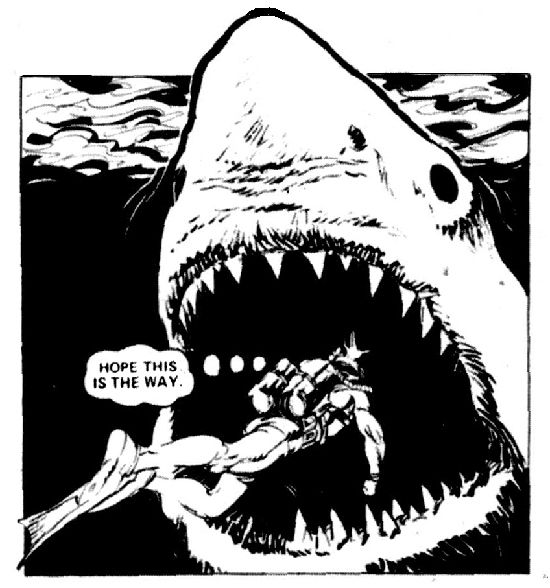 Hook Jaw? Oh I dare say we'll come back to him again at some point.