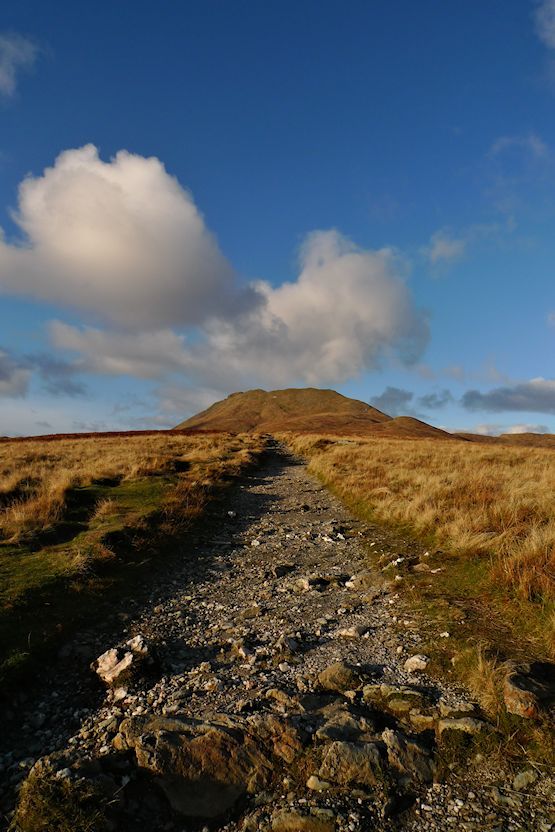 It's been a year and a day since I last climbed Ben Lomond. Bloody hell, a year and a day. I see it every day, it's near enough just around the corner from me, it's not a good record to be creating.
It was flashing its white dusted summit ridge at me yesterday and nothing was stopping getting there today.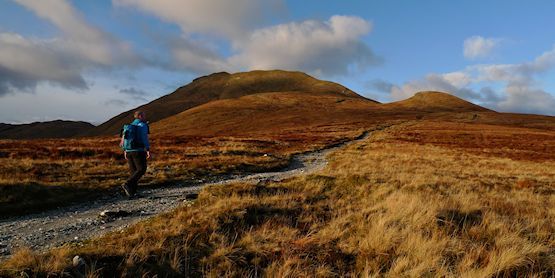 Of course the snow had gone, but it was still glorious. I love this hill and when I got onto Sron Aonach and saw the tower rising ahead of me I got a little flutter inside. A flutter of excitement, maybe the break had done us good. It look dramatic, it looked different, had it aged so much in a year, have I?
There were a lot of smiling faces coming down and two mountain bikers with plans for a quick descent. I saw one go but he had to keep stopping to let his dog catch up, that's what I call planning "Yeah, couldn't do justice to the descent with the dog in tow you know. Next time though…" Aye, right.
The cloud came in quick and the life got sucked out of the scenery, a grey ooze flowed through everything as I sat on my favourite perch and lit the stove.
50 feet from the runway cutting its way below me to the trig point and no one comes up here. 50 feet for the single best viewpoint on the summit ridge and not even the echo of a path to it.
Magic.
The moon rose and the temperature dropped. I didn't feel like hanging around for once, I'd said hello and that seemed enough. Besides I'd been far too slow putting my mitts on and my hands were burning. Time to get the heart pumping hotter sauce back round the system.
I walked as far as I could without a torch, the nearly-full moon was a fine if slightly diffused searchlight. The hills of home need visited more often.