I had taken some time out. A niggle in a tooth early in lockdown had turned into pulsating agony from the top of my head to my neck. I was advised to take painkillers until my emergency appointment, over two weeks later.
I was close to a bottle of whisky and pliers. I have never know the like of this, and I've been blown up and set on fire in my career.
Then suddenly five days before my appointment, the pain ebbed away overnight. Oh aye, we were heading out while the sun shone and I was smiling.
No looking at council borders, no counting five miles on the map, just turn a corner and we were there. A different goal in mind, for all the time we've been up here together, we'd never climbed Donut Hill.
Low winter afternoon sun, a chill wind and a joy in our steps. And a flask full of Kenco 3in1.
It's scary muddy on the main, so many folk are coming up the crags now. Lockdown has brought people outdoors somewhat paradoxically.
I don't know quite how to process that, folk should be out there seeing what I've spent my life being enriched by, but ffs, is basic stuff like not dropping litter or leaving shitty hankies by the track not something you learn in a city, do you have to be told not to down in the outdoors?
My eternal love/hate relationship with humanity has entered a critical phase of negotiation.

Wind stinging our cheeks the wee summit was an island of joy.
The views from here more than you paid for, the loch stretches north to the oh so familiar tops I increasingly long for.
But this grassy lump isn't second best, it's not just enough, it's glorious. Smiles, cuppas and cake before a descent where arse touched mud on more that one occasion.
Aye, that path is ruined. So much dried red mud in the porch now.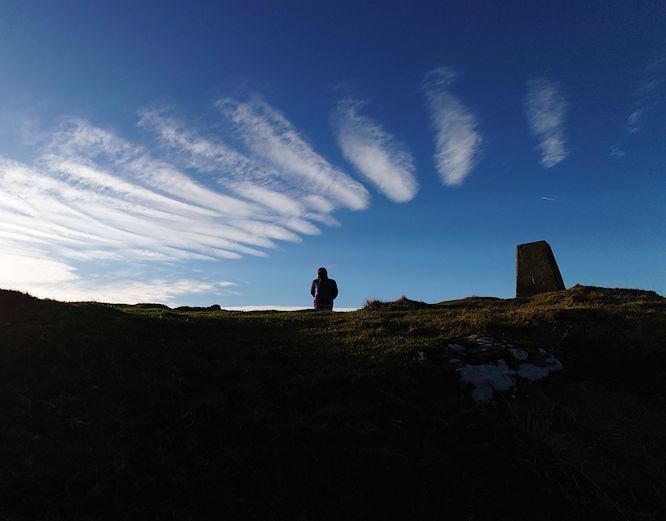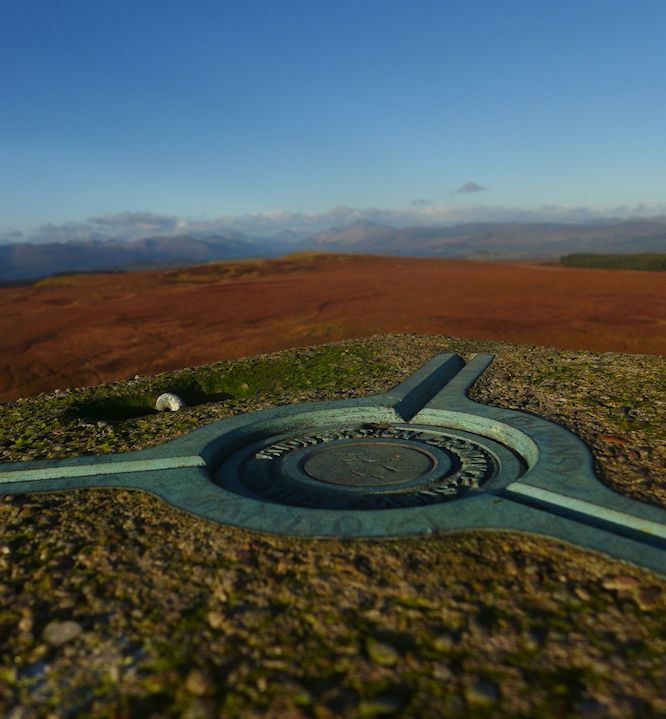 Four days, still nearly pain free. I looked across the rover at the Hill of Stake, there was snow, quite even looking snow too.
Of course I was going.
The arrow points to adventure after all…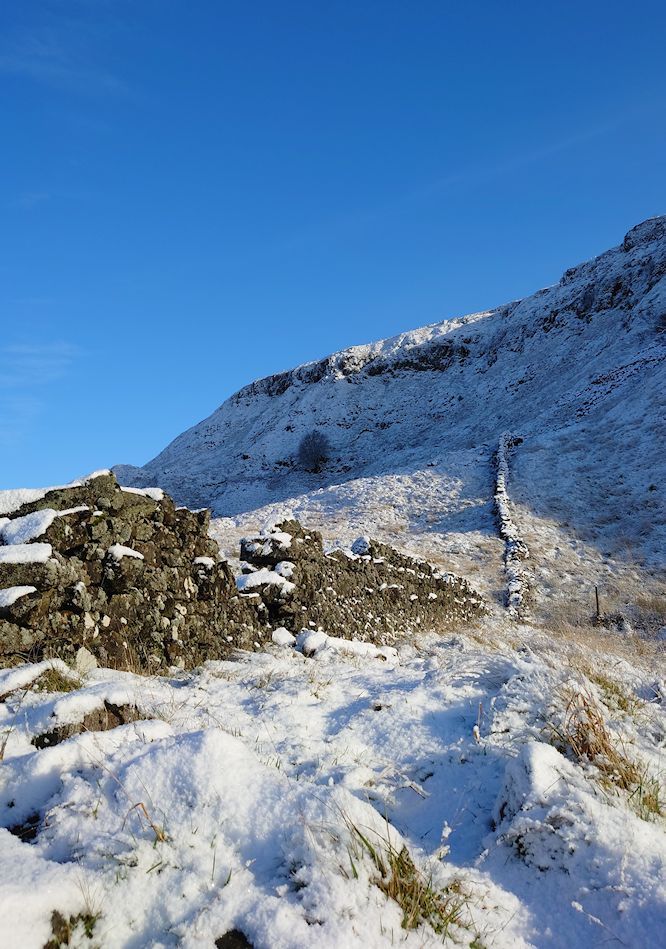 The sky was so blue, eyewateringly so in fact. But it wasn't clear, snow clouds moved across the plateau and caught the wee tops and the ridges bring an atmosphere that takes the crags into another level.
I love it when it's like this, it does feel wild, it's instant accessible winter mountain fun and it's round the corner. Rarely have I been so pleased to be trapped in West Dunbartonshire.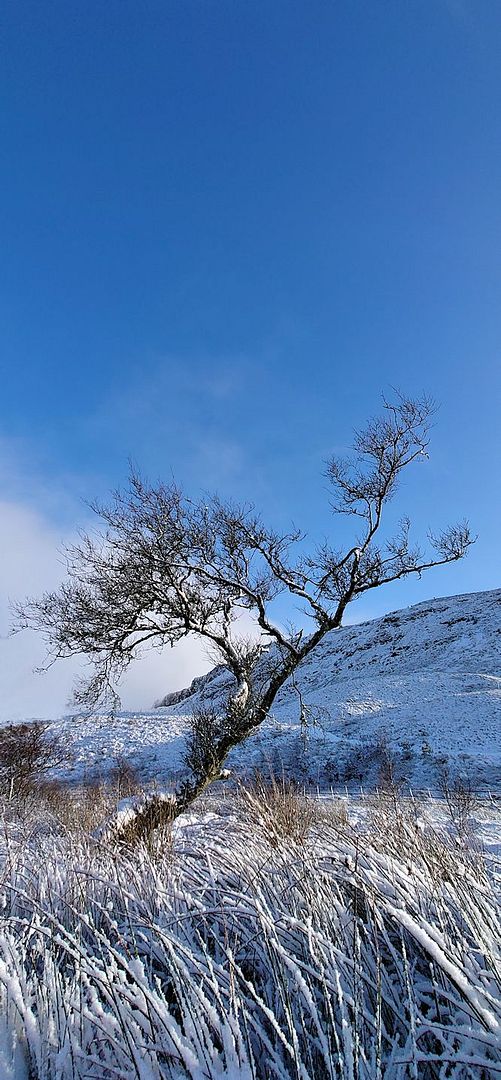 I never went to Donut again, I took a right onto the edge of the crags as it disappeared under the cloud again. Only the fence reminds you that you're almost urban exploring.
A few conifers cling onto the crag edge. They're a few feet inside the Woodland Trust border so they survived the onslaught of the Forestry Commission on the other side of the fence. Christmas tree, ooh Christmas tree.
I lingered, the pace was slow and the level of joy remained high. Linda should have been here I think, that would have book ended our week just nice.
I write this after the first dental work installment. There will be more to come on that.
But how so I know this wee corner of the world is for me? Because it smiles at me. And you.