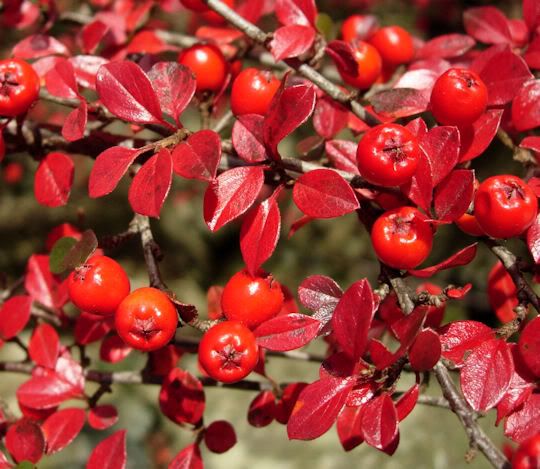 What a beautiful day today. Clear, cold, still air. A pale blue sky and watery sun diffused through strips of high cloud. Calm.
I was warm in my layers, and busy with kit but my heart wasn't in it, my mind was elsewhere and my eyes were wide with wonder.
It's the end of Autumn and the hillsides are aglow. Every leaf that's flying South is flushed, like a lick of flame or a misplaced petal from a bright summer bloom. Every remaining berry is fat and bursting like Satchmo's cheeks, easily attracting the desparate attention of the birds, who will soon be hanging around the bird tables trying to look picturesque rather than needy.
Autumn is over too fast. It's like the perfect rock song, 2m59s of crashing emotion that leaves you only wanting more when you pick yourself up off of the floor when it ends.
Winter? That's the first side of Rush's 2112.