Winter is here, and lightweight is all very well, but to make it work clothing is a big issue. After the recent Páramo experience (more to come of that), I thought it was time to have a shufty at some other bugbears and argument starters. So, in for test over the winter I've got a Furtech Claw 2 with it's Páramo-esque breathability and weight (and that clear hood), a softshell with all the baggage of opinion that it brings and I've lined up a straight fight between equivalent eVent and Gore-Tex Proshell jackets.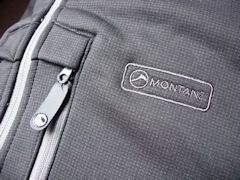 The Montane Sabretooth is a hooded softshell in Polartec Windpro. It's got a hood, four pockets, adjustable cuffs and a nice slimish fit with good arm length. The fabric is like a badass Powerstretch, it's wind resistance is down to its construction rather than a membrane, so it'll be breathable, not a sweat box. It's soft, movement is unrestricted, the pockets vent and it layers well under a shell. I like the look of this, anything you can sling on and all the zips and are where you reach for them has to be "in the area".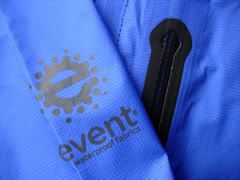 Also from Montane is their new Halo Stretch Jacket. This to me is like a cross between their old Air Jacket and the Super Fly. It's the best fitting Montane shell I've tried (the Air had a roll-away hood tha lost it points), it's got a much better hood than the Super Fly, and the arms are long enough! The pockets are clever, the side ones have an ingenious entry that does away with the need for water resistant zips, and are weather proof enough to allow the pocket bags to be made of venting mesh. The central one has a reversed zip which will make it harder for rain to get in. It's also only 350g for a proper mountain jacket, yes please. It looks like Montane have got their shit together here with these two jackets.  
Furtech have improved their Claw jacket, and here we have the Claw 2. It's a very slim fit which is what I look for, yes it's heavy compared to membrane shells but it's going over just a base layer and I'm not wearing or carrying a mid layer, so like the Velez Adventure Light I'm saving weight if I'm wearing it from the start. It has four pockets, easy cuff adjustment, a good hood with that (in)famous clear visor and adjustments all over that I've yet to try. It has great venting from huge pitzips, so on the move this time of year should be fine. I've worn it a bit and the fit is great, very technical, no fat folk allowed here. A pack works over it very well, and there's no extra fabric to annoy and bumffle up around you. Very interesting.
Arriving too late for last winter, but playing a starring role in my West Highland Way trip was the Haglöfs LIM Ozone. It'll be out and about again from now on and sparring with the Montane Halo. The Ozone is 360g, has a great fit and great features as well as having a fabric that is as close to eVent in performance as Gore have got.
Lighweight doesn't mean everything has to weigh as little as possible, it's about function and weight, and carrying less pointless bollocks. Softshell, is that a mid layer and windshirt in one? Furtech, is it an all-day garment of comfort and joy? Gore versus eVent, do we care? Probably not, it'll come down to features I think.
Whatever, it's great to see some stuff out this winter that I'm really enthused about. Much more coming soon.