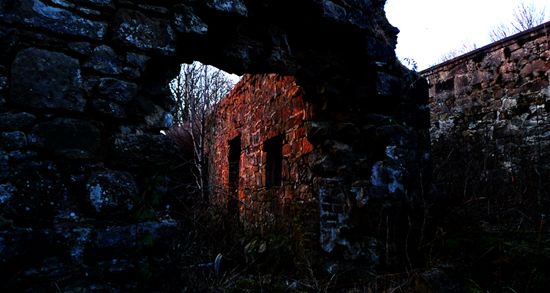 Apparently he had a learning apptitude which fell short of that of some hapless Soviet dog desperately clawing at everything within reach as a grinning German scientist pushed it's unwilling frame into a shiny globe with a one way ticket into orbit. Beep… Beep… Beep…
25 years of bad posture while holding a guitar and standing at a mic and still he stood there awkwardly for three hours, screaming over a racket that was entirely his own fault, and then was mildly surprised (again) when he bent down to pack up the cables and FX pedals and his calf went thwang.
So a day of sitting and watching was planned and executed. The next day was more twitchy, the twitch became an itch, the sky was blue, the sun was low and he was gone.
Limping down the trail to the river he was glad he hadn't packed and left for, well anywhere with a gradient. Maybe he had learned more than that dog after all? That's progress at least.
Beep… Beep… Beep… "Gimme a break, oh no wait…". You have to charge camera batteries he remembered, it doesn't happen by osmosis when you leave them in a room that has electricity. The venue fitted the mood, but the sky lightened it.
He chatted to an auld fella with his dug, but the darkness brought a chill and soon they headed their separate ways with dinner in mind and drips at the ends of their noses. The dug was making do with chewing a plastic bottle for the time being. Obviously not related to that Russian dug.
Oddy, that gave him some comfort as he limped back over the canal bridge to the motor.