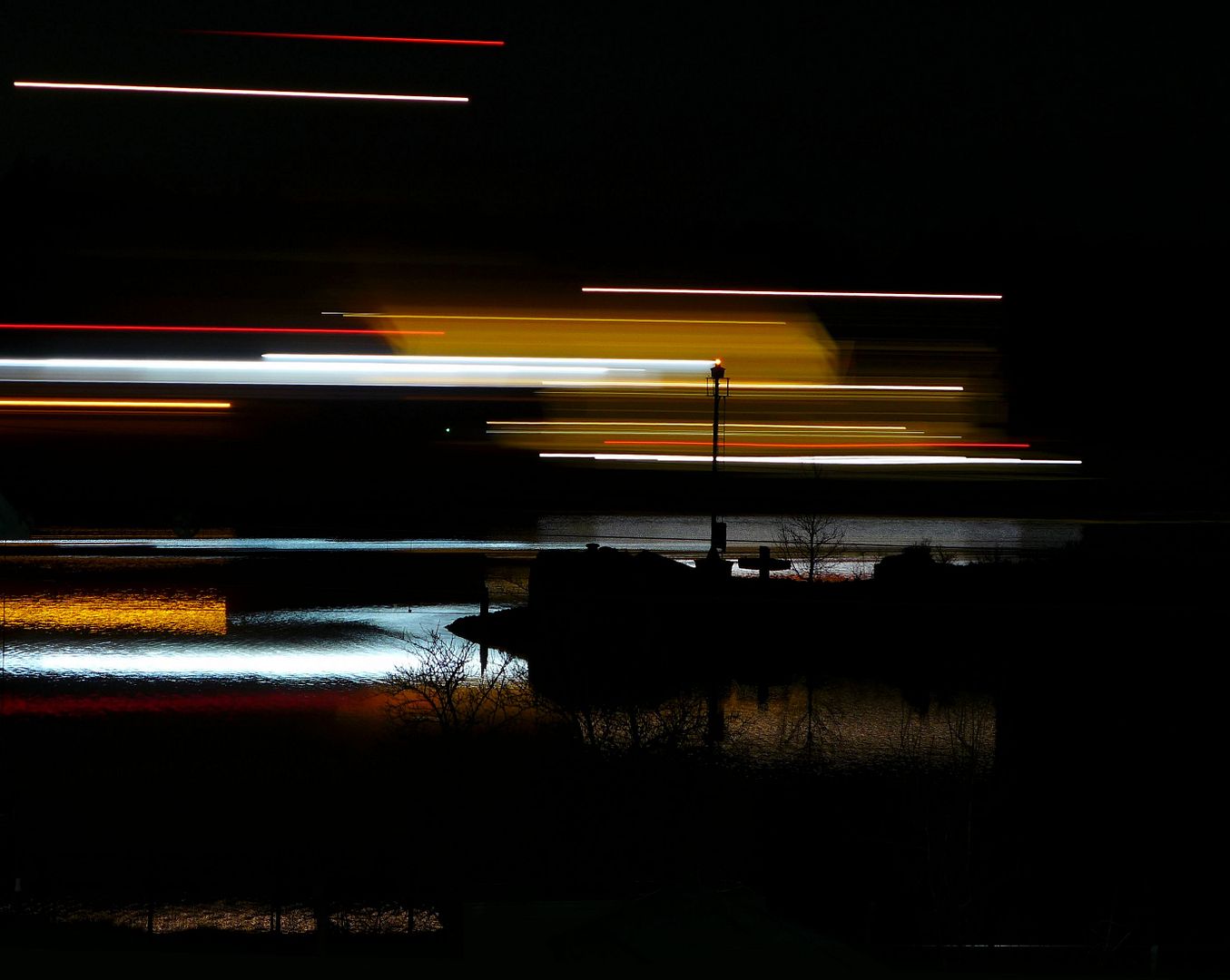 I can hear the engines before I see the lights usually.
It's still got traffic, maybe not like the two way street it used to be but there's always something going on.
An open window and a few seconds of open shutter with the camera balancing on the window frame.
Surprisingly colourful too.