I'd been out on the bike on Friday and I'd had mixed results. I'd spend hours through the week fannying about with the bike trying to get my obsolete brakes working properly so I didn't have to buy anything new and I finally seemed to have got things looking and feeling about right after a complete strip down.
I think going for a ride as darkness fell when I was a bit tired was more about testing the brakes and light batteries (which I hadn't recharged) that for the joy of it and I could feel it as my chest struggled to supply the power to my legs to get me up to speed.
I cut my route short and turned round and found myself pushing against the storm that was to cause so much drama elsewhere in the next few hours. But then I was in the trees and sheltered and found a something of my grin again on the riverside trail by torchlight.
I was glad to be home though, shower, food and telly with the girls.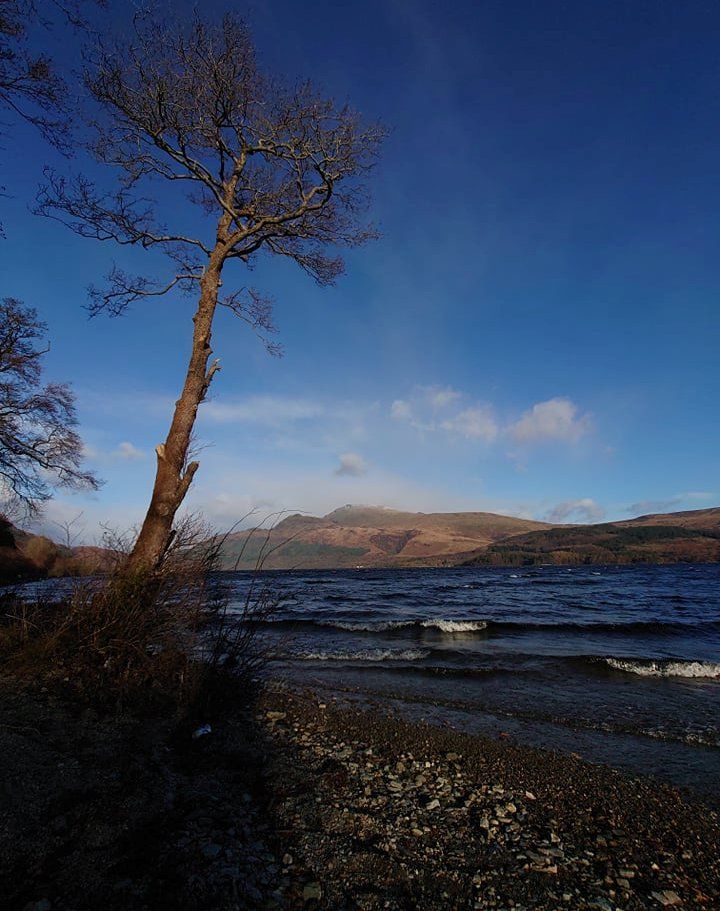 So it was a long lie the next morning after a welcome chunk of undisturbed sleep. But I'd seen snow the day before on Ben Lomond and beyond and we wanted to get out and find more.
We did go out eventually, obviously it was late when we left but that just gets you the best of the day.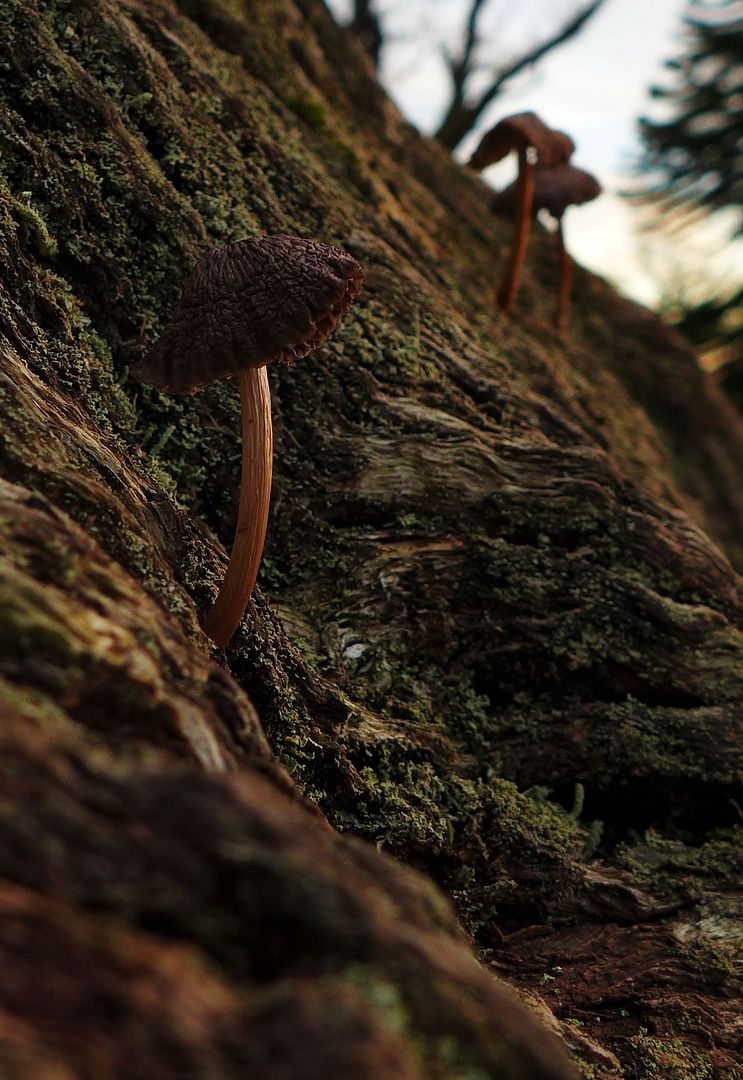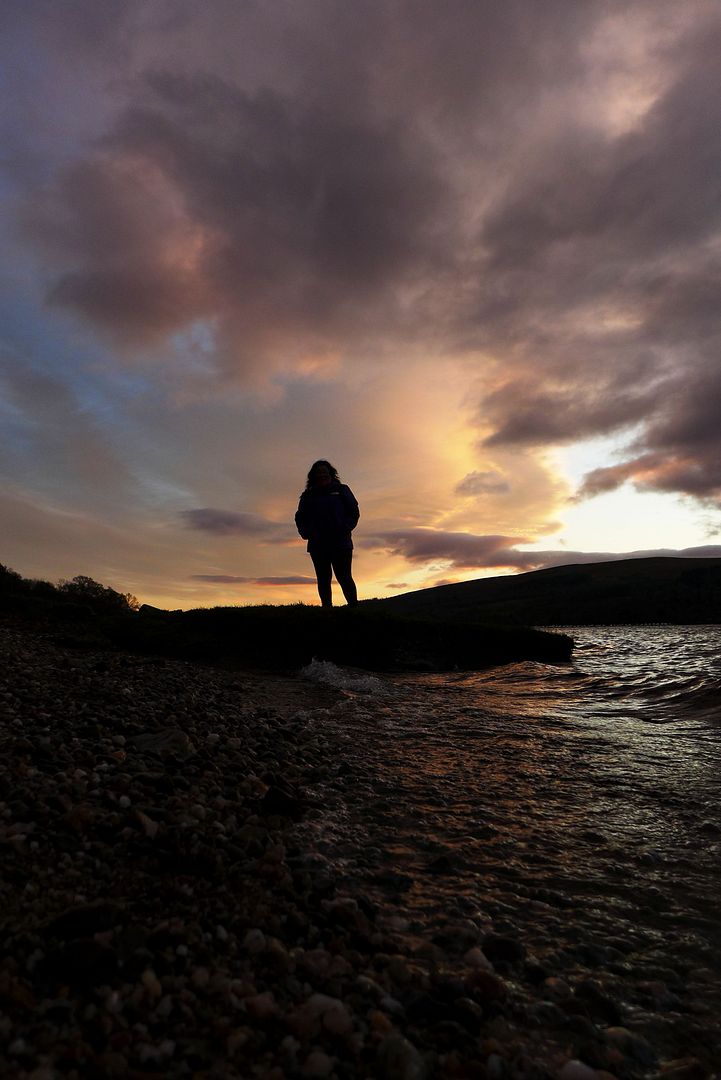 The banks of Loch Lomond were dark, the colours were deep but the sky was somehow bright. The clouds were dark but the sky through the gaps was a luminous pale ice blue that shone.
As the sun sank the pleasant peach bloom in the cloud burned a deep red just as we reached the lochside again. The water was choppy and it was the only sound where we stood and watched other than distant laughter from families playing with each other or their dogs as they made their way back out to the main road and the streetlights.
Back at the car it was night and we had no enthusiasm for cooking so we set a course for the chippy. Which was magic.
I suppose my Monday to Friday burn out had given us a wee unexpected but joyful diversion.