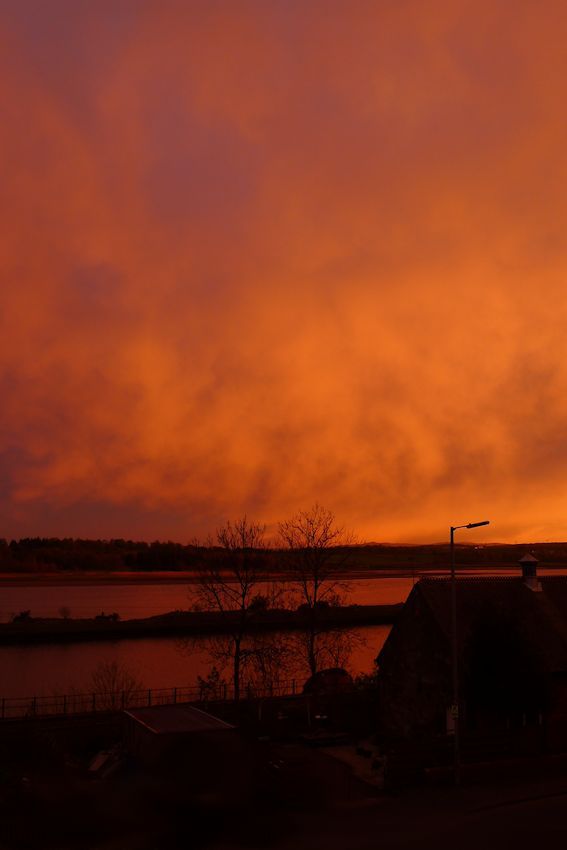 Bare feet on carpet, a bottle of Irn Bru with a straw in it, I wasn't in a hurry until Holly exclaimed "Oh, My, Goodness! Look at the sky!"
She wasn't wrong, low cloud, churning slowly and lit fantastically by a sci-fi movie professional lighting man. Holly and I stayed by the window with "our" camera and took turns in snapping the view as the colours and shapes morphed both subtley and quickly.
13 minutes it took from start to finish, what were the chances of that being this weekend's lucky number?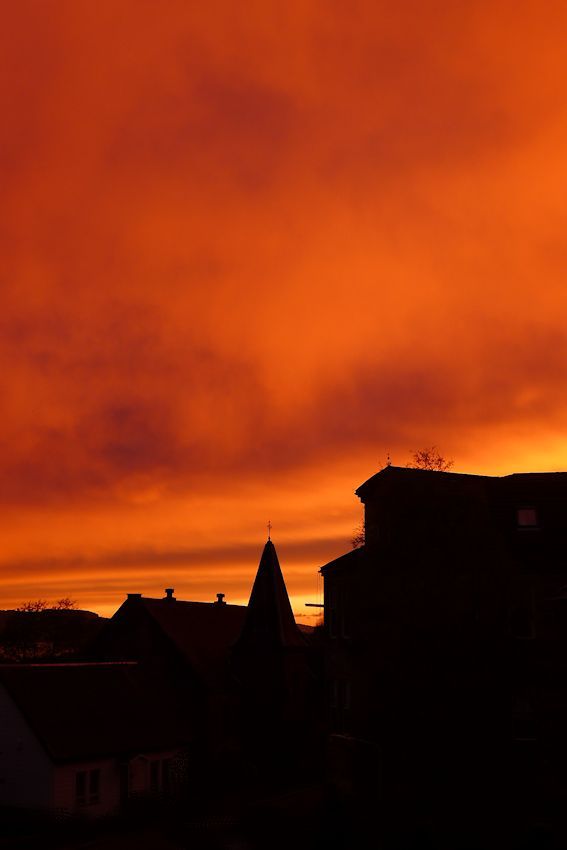 Where would I be of an evening without that lovely front windae and Jimmy Panasonic's sunset mode?